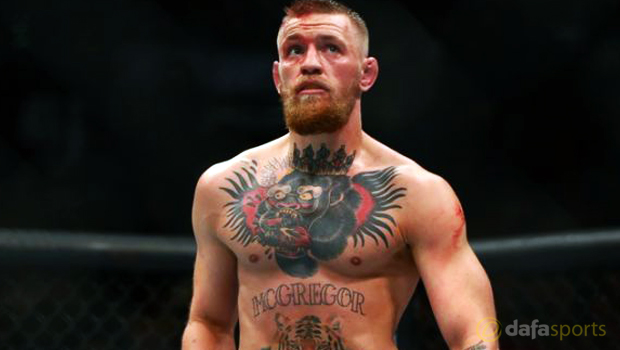 Just how possibly in this world can be that two arenas would meet into the spotlight and two legends in a square stance? Believe it or not, over two weeks now since it was written into publications, the buzz between the super fight of the undefeated boxing icon Floyd Mayweather Jr. and MMA's Notorious Conor McGregor still continues.
While not many folks believe it can be finalized, the speculations between this surreal match is extremely huge.
Whatever happens in the negotiations, one open-ended question will surely remain in the minds of many. Is it going to happen in the future, or just a sheer publicity bluff between two camps? Following the news, there are some respective personalities being interviewed about their opinions and insights which made the rumored battle into a clear picture.
Colin Cowherd confirmation
Last May 24, Tuesday media personality Colin Cowherd was interviewed via Fox Sports's Herd podcast and stated that reliable sources already confirmed about Mayweather –McGregor bout is happening September in Last Vegas. Although the news has been viewed with skepticism, the media personnel admitted that he did layout a fairly reasonable plan on how the fight could come together. According to Cowherd, he already booked 2 rooms for the consecutive dates September 17th and 18th in Las Vegas initiating Mayweather-McGregor fight will happen.
Part of the interview was Colin's forethoughts concerning the bout. "I think this is the most profitable fight Mayweather and CBS" Cowherd said. As many know, Mayweather is working with CBS for years and most of his fights were covered by Showtime, which is then owned by CBS. Aside from the confirmation, Cowherd also shared conversations with Les Moonves(CBS President). "Les Moonves and CBS peeps have decided to talk to Fox and UFC organizers. You've got UFC , you've got CBS, you've got boxing. On the same way you've got Floyd, and you've got McGregor," he added.
Floyd Mayweather Sr. confirms talks about Mayweather-McGregor fight were real
With the recent statement from UFC (Ultimate Fighting Championship) President Dana White nixing the legitimacy of the rumored fight for UFC Featherweight champion Conor McGregor and the boxing legend Floyd Mayweather Jr., it seems that the negotiations are being finalized and the talks were all real. In an interview with ES News, Floyd Mayweather Sr. confirms his son is up for another match. "He had told me it's going to be some kind of MMA fighter," he said.
Part of the interview, Floyd Mayweather Sr. stated that some kind of MMA fighter covers a broad spectrum and Conor McGregor is the only fighter that will trigger his son Floyd Mayweather's interest to be seen fighting in the ring once again. Considering the revenue each fighter produces, there's no doubt Floyd Mayweather generates the biggest paychecks in his fighting history (made at least $220M in his last fight against Pacquiao). After all, these two are the biggest cash cows in their respective sports.
In addition to Floyd Mayweather Sr. confirmation, he shows his confidence about his son's fighting ability. "We'd beat the hell out of that man", he said. Although McGregor will be drawn out of his comfort zone, Mayweather Sr. still believed it would be an unfair advantage. "My son can whoop him. He's dead," he added.
Mayweather's $50M offer for Boxing Match
In continuation with the crossover fight, Floyd Mayweather Jr, the highest paid athlete reportedly offered McGregor $50M paycheck for a boxing showdown in New Year's Eve in Las Vegas Nevada. According to TMZ, the boxing icon is expected to get double the amount Notorious will receive which would be enough to send him to retirement. Part of the interview, Showtime's Steve Farhood confirms his deal with the Irishman and seeing the fight like a real possibility. "It's not a humor. The fight may happen but we really don't know as of right now," Farhood stated.
Nate Diaz considers Mayweather-McGregor a publicity stunt
In spite the statements confirming the fight will happen, Nate Diaz sees Mayweather-McGregor bout an ultimate bluff. As everyone knows, Nate Diaz is negotiating for a rematch with Conor which is expected to kick off August 20 in Las Vegas for UFC 202. Crediting his great performance last March, which submitted McGregor Nate Diaz was reportedly met UFC President Dana White however couldn't agree with the financial terms.
In an interview with MMA Hour on Wednesday, Nate Diaz calls Mayweather-McGregor bout a publicity stunt and would not affect his negotiations for a rematch. Following the news, Diaz stated that Mayweather's offer is a direct call for a fighter to fight. "It's great for both of them. Boxing followers will start following Conor and MMA followers will start following Floyd. S, they're going to keep the ball rolling", he said. In addition to that, Nate Diaz can't also help but to add a little teaser with the rumored fight. With the record (19-10) and who've also became Andre Ward's sparring partner in California, Nate Claims he can guarantee to box better that McGregor would.
MMA and Boxing have different stories to tell but one thing is for sure. Pride never dies. If Cowherd and Mayweather confirmations are right, this would add a huge excitement in the future.
What do you think of Mayweather-McGregor fight? Express your thoughts via comments.
Leave a comment