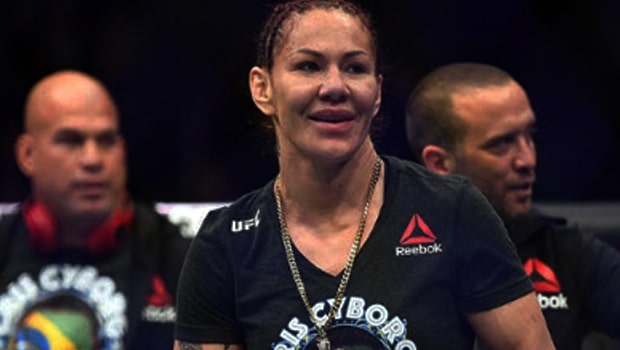 Brazilian-American mixed martial artist Cristiane Justino Venâncio is a well-known name in the MMA clan, thanks to her remarkable record as the only female fighter to have held championships across three major MMA promotions.
Known by her ring name Cris Cyborg, she achieved these envious feats during her time with UFC, the largest MMA promotion company in the world.
Now, the former UFC Women's World Featherweight Champion has debunked from the influential company, citing reasons prompting her to make this huge decision. It was announced last week, Friday that the 34-year-old has traded UFC for Bellator, the former's biggest promotional rival.
Cyborg explained what prompted her into making this decision, citing some years of unfavorable treatment from UFC.
The well-documented breakup between the Brazilian-American and UFC became official following a series of debacle between both parties. This was a pointer to the fact that their business relationship was not working out.
UFC president Dana White claimed that the former Strikeforce and Invicta FC World Featherweight Champion was particularly tricky to handle. Now that both parties have parted ways, Cyborg has opened the lid about why she decided to dump UFC for Bellator. It is worth noting that she has had a long professional relationship with Bellator CEO Scott Coker.
In an interview with Damon Martin of MMA Fighting, "There are many differences between the two promotional contracts," Cyborg began.
She continued, "Being able to compete in boxing and pro-wrestling allows me the ability to build my brand in other demographics if the opportunities are available."
Not being forced into wearing a uniform for $5,000 as was the case during her time with UFC, is one of the added benefits.
"I will have the opportunity to seek fair market value for any brands or logos wanting to use the Cyborg brand to promote their products or services," the UFC rebel concluded.
It's still unclear who Cris Cyborg will face in her Bellator debut, but fans around the world are itching to hear it. Surely, she will be eager to know, too!
Leave a comment