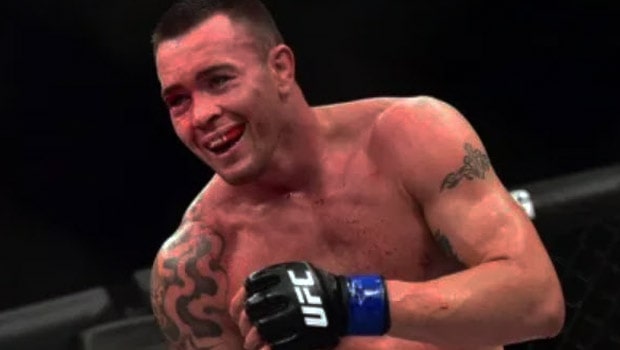 Proud American fighter, Colby Covington added another win to his record after defeating Tyron Woodley by injury in the fifth round.
Covington dominated the fight from the first round to finish. Both fighters have been meaning to fight for a long time now but it has not been able to happen. All that time, Covington had been talking tough and it felt good to see him put all that talk to action, barely giving his opponent a chance. The fight took place at the UFC Apex in Las Vegas, Nevada, without the presence of fans.
Covington was able to plant Woodley to the ground as soon as the fight began. With the other man on the floor, Covington went on a punching spree till Woodley was able to get on his feet again. But he did not have freedom for long before Covington had him in a clinch for a short time.
Both men continue to trade punches and elbows till the end of the round. Covington began the second round with a series of failed kicks before he was able to land a hook. Woodley tries his best to stun the other fighter, but his punches do nothing. He also failed to make a guillotine as Covington was quick to break free. He, however, was able to land score some points in the final stage of the round.
The third round began but paused right soon after Covington poked Woodley in the eye. Woodley returned to the ring more vicious than before but Covington still showed his strength, forcing Woodley to the fence. Woodley was able to defend himself as Covington still continued to throw punches till the end of the match. By the fourth round, Covington had raised the ante as he was not offering his opponent any chance to recover. Woodley gets grazed by Covington's elbow but he was able to finish the round, albeit very bloodied up.
The fifth round was rather brief as Woodley suffered an injury early on, forcing the fight to come to an end.
That match marked Covington's 16th career win, which is very impressive, considering he has fought only 18 times. After the fight, he received a congratulatory call from President Donald Trump.
Now, Covington would see how he can face Kamaru Usman. The two met back in December 2019, where Usman emerged as the winner. Covington has never stopped blaming the referee for stopping the match, allowing Usman to win, even though he was visibly too weak to proceed.
Leave a comment