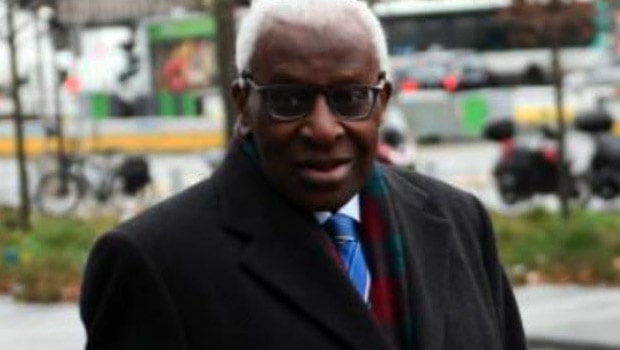 Former IAAF head, Massata Diack is fighting back over his corruption conviction in France.
The former sports administrator had denied any wrongdoing and refused to be extradited to France for trial.
He then goaded French authorities saying they will need to send special forces to Senegal to serve a five-year jail term handed out to him. He has been convicted in France for corruption and breach of trust.
Also convicted is his son, Lamine, who himself was sentenced to four years in prison for corruption and money-laundering.
The former athletics global chief was sentenced in his absence. The Global police network had issued a warrant of arrest for Massata in 2016. Masata has been based in Senegal ever since.
Continuing his protest of innocence, Masata said they are free to send special forces to pick him up.
Lamine Diack had been convicted of corruption in France last week. His conviction is related to a Russian doping scandal. He got sentenced to two years in prison, while the judge also ordered another two-year suspended sentence.
The court ruled that Diack received a bribe from a scheme that allowed Russian athletes to keep competing after failing doping tests.
He is reported to be safe in Senegal as local authorities have refused to extradite him to France.
Papa Massata, who is his son and a sports consultant, was also fined $1.2m for his role in the affair.
According to French investigators, Papa Massata is one of the top individuals at the centre of the years-long corruption probe. The probe has now spanned Europe, Asia and the Americas. The investigation is also concerning awarding of the 2020 Olympic Games to Tokyo and the 2016 Games to Rio de Janeiro.
Papa Massata had described the accusation of being part of a large corruption racket as the biggest lie in the history of the sport.
Reacting to the verdict, his lawyers in Senegal said he had been denied a fair trial. He will, therefore appeal.
Speaking in Dakar, Senegal capital he said doesn't need to racketeer athletes, having earned enough money to live well.
Leave a comment