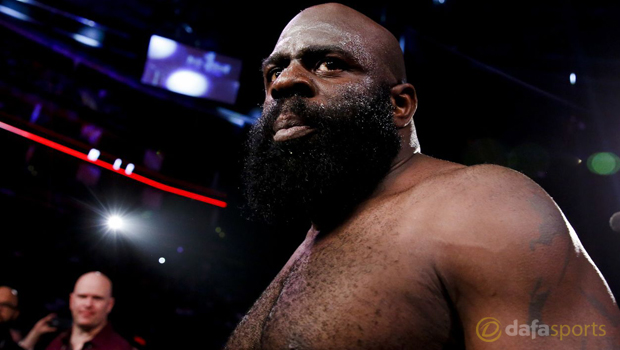 Following up with the news that spread on social media today, it was then confirmed by reliable sources including MMA Fighting that

Kimbo Slice

has passed away at the age of 42.
According to the report, Slice was hospitalized Tuesday due to unknown medical condition. However, his death hasn't yet given clear explanations by the authority of Coral Springs, Florida. Alongside with report was a confirmation from Founder and CEO of Bellator MMA Scott Coker.
In an interview, Rebney expresses his morn and spreads his sympathy to the family and fans of Slice. "We are all shocked and saddened by the devastating and untimely loss of Kimbo Slice, a beloved member of Bellator Family," he said.
According to Coker, Kimbo Slice was regarded as the gentle giant. He defeated several opponents with his intense plays. However, outside of the cage, he is friendly and devoted family man.
"His loss leaves us extremely heavy hearts and our thoughts and prayers are with the entire Ferguson family" Coker added.
Kimbo Slice or Kevin Ferguson in real life started his career as a viral street-fight star back in 2007.
He won his first UFC debut in 2009 and continues his journey up to the present. Since then, Slice became an internet sensation showing off his aggressiveness and fearless persona in his succeeding matches.
In January 2015, he made another fight deal with his long-rival and Hall of Fame Farmer Ken Shamrock. The fight ended up with a first round knockout courtesy of Kimbo Slice.
His latest victory was when he knocked out Dada 5000 on the 3rd round last February.
Slice was scheduled to go back to the octagon with another rematch bout against James Thompson in Bellator 158 heavy weight headliner this month.
However, because of the tragic event that happened the fight is not going to take place at all.
Whatever happens to the investigation, the image of Kimbo Slice will not be forgotten and will remain as the "King of all Web Brawlers".
Leave a comment