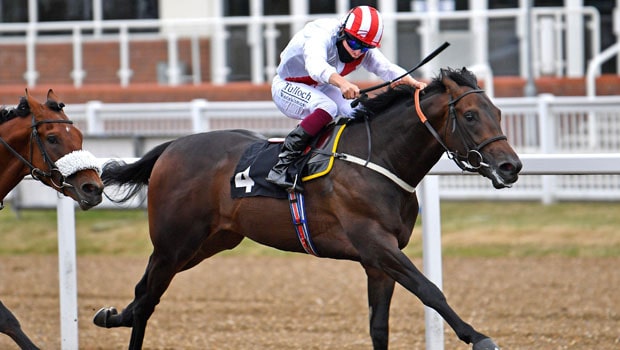 Ahead of the Listed Burradon Stakes, which holds at Newcastle today, Final Voyage hopes to extend his unbeaten run in the competition.
Having won his last four races on the all-weather, the three-year-old had begun a winning streak in October last year, culminating in a half-length success at Wolverhampton in late February.
This contest will be a step-up in caliber for James Tate, the son of Camacho, who is hopeful that the Colt can rise to the challenge and retain his form.
Speaking ahead of the race, Tate said the Colt has been a great horse for us over the winter, and he's five from six on the all-weather.  Being a horse in form, he said he deserves to take his chance by moving up the grade.
Final Voyage, which has competed in eight races, will face only three rivals in the one-mile contest. By his experience, he has more runs under his belt than any other entrant. Describing the Colt as a very experienced horse who knows exactly what to do to win a race, the trainer said he would need to answer whether he can get to the finishing line first ahead of others again.
Since he has not disappointed the team in the last four runs, Tate said he is unlucky not to be unbeaten on the all-weather.
Meanwhile, the future trip overseas for the horse is being pondered by the Newmarket-based trainer because Final Voyage has lost on both occasions he featured. He has very few options because he seems not to be familiar with the grass at all. This means he has about two races on the all-weather in May.
Due to such development, the team will have to give him a break and wait for the autumn race, except they want to race him on dirt in a different country.
Leave a comment