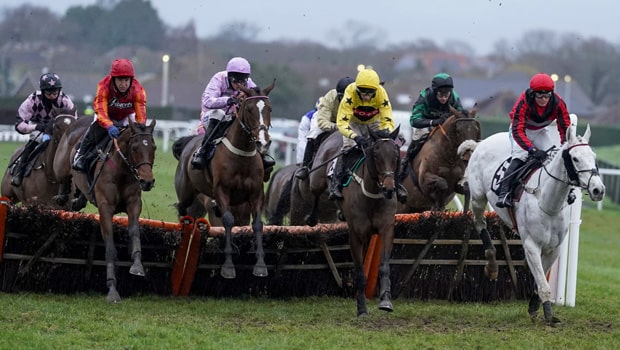 Britain is doing all it can to limit the spread of the coronavirus as the cases continue to surge in the country. Part of the measures adopted has affected sports and the latest group to be affected are amateur jockeys as they would no longer be allowed to race from this Saturday, January 16.
To this effect, all amateur riders that have registered for races would have to pull out from them. Hunter chases, which used to be predominantly for amateur riders would now feature only professional riders. Other amateur races would see changes to reflect the reality of things at the moment.
The move was made by the COVID-19 steering group, which is charged with the responsibility of reviewing coronavirus laws and seeing how racing can confront them. The group said that the move "is in line with Government restrictions around the definition of elite sport and the associated suspension of grassroots sport". The news also quelled rumours that started on Monday stating that the government could shut down horse racing and other sports.
Speaking on the development, Tom Maxwell, who is a top amateur jockey, recognised the importance of the decision, even though it was going to affect him in some way. He said,  "It's disappointing – but the thing about the whole situation, which I've found from the very start, is that you start from a position where something bad has happened to you. I'm initially thinking 'I've got 15 of these to ride in hunter chases, poor me' – but then you start thinking about the people who have lost their jobs and their businesses and all the people who have lost their lives." Part of Maxwell's understanding of the decision may come from the fact that he recently lost his close friend, who was also his driver, Mohammed Sidat, to the virus.
Another change recently made to racing is in Ireland where we see that point-to-point this season has been suspended till further notice and it is to take effect immediately. The Department of Agriculture, Food and the Marine explained that point-to-point would not be a part of this year's elite sport that would hold behind closed doors. Registrar of the Irish National Hunt Steeplechase Committee (INHSC), Paul Murtagh said that they were currently looking it at other options they could explore to get around it and when they could likely resume point-to-point.
Leave a comment