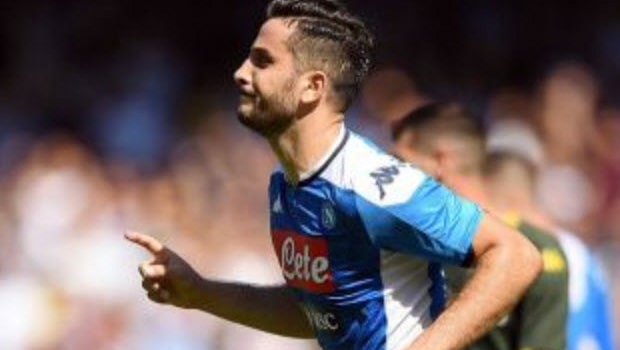 Indications have shown that Napoli will be without central defender, Kostas Manolas for at least two weeks while his striking counterpart, Victor Osimhen, could be out for 20 to 30 days.
According to the club's website, the Greek defender sustained a first-degree muscle injury in the first half of a Serie A clash against Udinese.
According to SportMediaset, the defender will be out of action for at least two weeks.
On the other hand, the Nigerian striker continues his recovery from a shoulder injury he suffered during the last international break with his country. It was further reported that Osihmen is still battling to recover from COVID-19 as well.
After their Coppa Italia clash on Wednesday night against Empoli, Napoli will welcome  Fiorentina in Serie A clash at the Diego Amando Maradona Stadium this weekend.
This means that they are not expected to be available for Italian Super Cup clash against Juventus scheduled for January 20.
In another development, Napoli has clarified the reason for their postponement request of the Super Cup clash.
The club's president Aurelio De Laurentiis is speaking on the reports that have emerged in Italian media about his rejected request. As it stands, the match will go ahead as scheduled – The Lega has also ratified the date.
According to the Napoli boss, his reason was in the hope of having fans in the stands after many games have been played behind closed doors due to the COVID-19 pandemic. In an official statement, De Laurentiis was pushing the match to be played in the spring with the hope of witnessing a partial opening of the stadium for the fans.
His other reason was to gather more money through the match from the authorities and sponsors and then donate the research against COVID-19.
With the request rejected, Napoli and Juventus must face each other at the Mapei Stadium in Reggio Emilia in a week.
Leave a comment