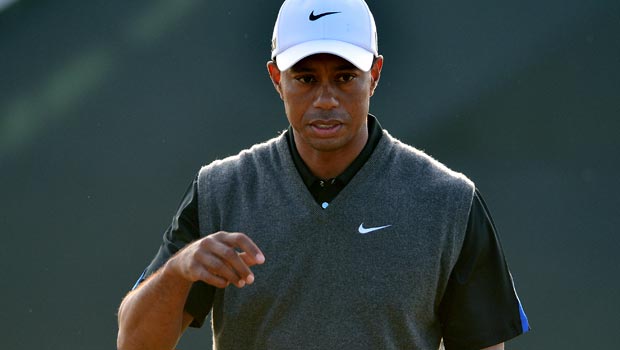 Sunday saw three-time Open champion Tiger Woods return to Hoylake, scene of his last Open victory, to get in some much needed practise ahead of Thursday's opening round.
The 38-year-old, whose last Open triumph was at the course in 2006, rekindled memories of that success which came just two months after the death of his father.
Woods has since endured many trials and tribulations, but one thing is certain – he is always dangerous to discount on the big stage.
A large crowd turned out on Sunday to watch the 14-time major winner, who is limbering up for what will be only his second event since having back surgery in March, and they will have noticed that the great man kept his driver firmly in the bag, opting to use a three wood instead to drive off.
It is a tactic that Woods used successfully in 2006 and in practise he was careful to avoid the many bunkers at Hoylake.
Matt Kuchar was an interested observer as he also went about his practise ahead of Thursday.
"We play a different game off the tee. My driver is as strong as his three wood," said Kuchar.
"It's interesting to see his perspective and you can see him plotting the golf course to ensure you avoid the pot bunkers."
Englishman Ian Poulter turned up on Sunday, but he and Woods have some past history, and so it was no surprise when the American gave him the cold shoulder on the last two holes.
Woods looked more focused than he has done for some time and should not be underestimated as he goes in search of a fourth Open title.
Leave a comment