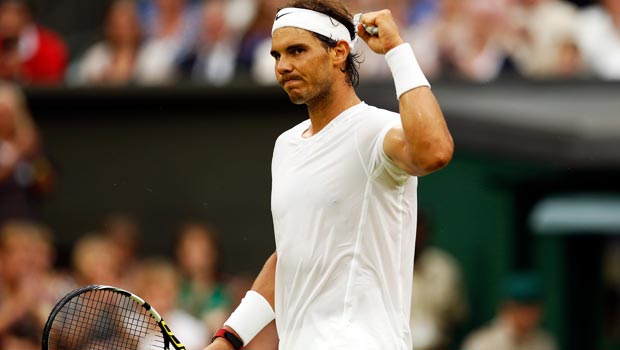 Rafael Nadal will join Novak Djokovic in the end-of-season Barclays ATP World Tour Finals in London.
The Spaniard, who was sensationally knocked out of Wimbledon in the 5th round this year by Australian teenager Nick Kyrgios, is currently second in the ATP rankings, and has earned enough points to qualify already for the tournament, held at the O2 Arena in London from November 9-16.
Nadal has never failed to qualify for the past 10 seasons, but has been unable to line up on three occasions due to injury.
It is one big title that he has yet to win, having finished runner-up in both 2010 and 12 months ago when beaten by Djokovic, who at present tops the rankings thanks to his Wimbledon success over Roger Federer.
ATP executive chairman and president Chris Kermode said: "Rafa's qualification for this year's Barclays ATP World Tour Finals is terrific news for tennis fans in the UK.
"They now have another chance to see a true sporting icon battle it out for the last title of the season."
Wimbledon runner-up Roger Federer is in third place, more than 2,000 points behind Nadal, while Andy Murray is seventh and not yet certain of a place in the last eight. Federer, along with Stan Wawrinka, Tomas Berdych, Grigor Dimitrov, and David Ferrer occupy the other qualifying positions at present.
Twins Bob and Mike Bryan have booked their place in the doubles field, the ATP confirmed.
There are a number of tennis tournaments taking place on both the ATP and WTA tours this week, check out all the latest match prices with Dafabet.
Leave a comment