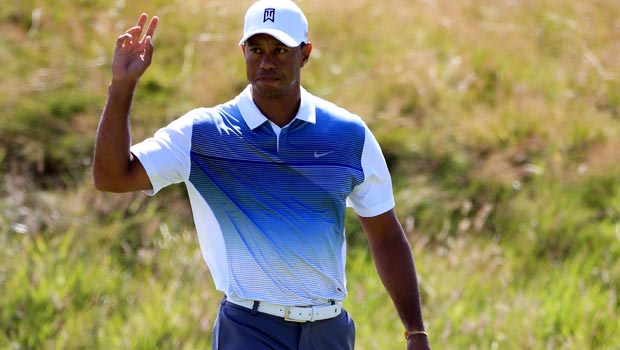 Tiger Woods has revealed that he is fit and ready to go as he tries to win the US PGA Championship at Valhalla this weekend.
The American was expected to miss the final major of the season after suffering back spasms in Sunday's final round of the WGC-Bridgestone Invitational.
Woods only underwent back surgery on March 31 but he insists his latest setback isn't related to his previous injury.
The PGA gave Woods extra time to confirm his participation in the event and he only arrived at the course in Kentucky at 1.15pm local time on Wednesday.
He warmed up on the range and played the front nine and admitted afterwards that his back is ready to handle the stress.
"My physio is here so if it goes out he is able to fix it," he said. "It was a different pain, I knew it was not the site of the surgery. This is something totally different.
"I still need to build up strength and it's going to take more time. The treatment has been fantastic, once the bone was put back in the spasms went away and from there I started to get some range of motion."
Woods won the US PGA the last time it was played at Valhalla in 2000 and he is set to tee off at 8.35am local time alongside Phil Mickelson and Padraig Harrington, hoping that his recent injury troubles do not flare up again.
Leave a comment