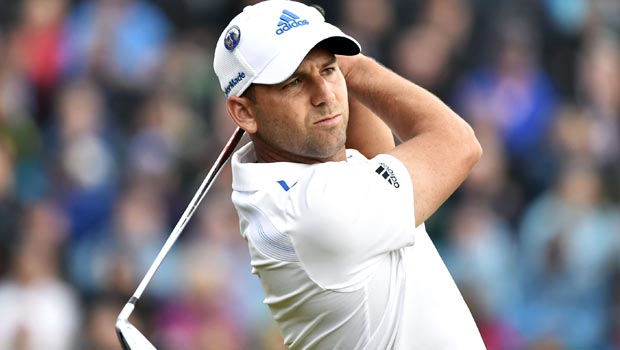 Sergio Garcia insists he is keeping a positive mindset ahead of this week's US PGA Championship at Valhalla.
Garcia had to settle for second at last week's WGC-Bridgestone Invitational as Rory McIlroy once again proved too much for the rest of the field.
The Spaniard was 34th the last time the US PGA Championship was played at Valhalla, back in 2000, but he is confident that he can perform well in Kentucky this weekend.
He has 10 top-five finishes in majors but he is yet to taste success in any of the big four events. Garcia came close to upsetting McIlroy at last month's Open Championship when finishing tied for second place, but instead of being down about his near-misses he insists his game isn't too far away.
"I've always wanted to win at least one, but I would never say I felt urgency about it," said Garcia. "Obviously we're here trying to do it, week in and week out, so it would be nice.
"But like I've always said, if I get to 45 and I haven't won one, then I'll probably start worrying a bit more. But hopefully that won't happen.
"Finishing second is not the greatest but the only guy that loses is the one that has a chance of winning. I would rather finish second and lose than be 50th and not have a chance."
He added: "So many things happen in your life and golf where you feel maybe that you should have gotten something better, so why look at it that way. Just try to enjoy the good moments as much as possible.
"I'm really excited about the way I'm playing. I'm really happy the way I'm playing. I think looking at it that way, it's probably helped me."
Leave a comment