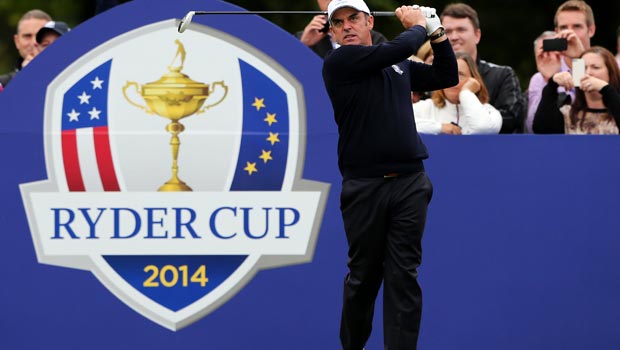 Europe Ryder Cup captain Paul McGinley has a healthy respect for USA counterpart Tom Watson but he won't let that affect his bid for glory.
Europe can be backed at 1.52 to win the Ryder Cup and the USA are 2.58, and McGinley is eager to captain Europe to the trophy.
McGinley is under no illusions as to how important the captain's role can be, and he revealed he has taken inspiration from Sam Torrance's captaincy in the 2002 edition of the tournament.
He said: "A captain can win the Ryder Cup, no doubt, but he can lose it, too.
"We won the Ryder Cup in 2002 because of Sam (who is now one of McGinley's vice-captains).
"He was the difference in his man-management of each player. As much as everybody would have thought he was the rip-roaring, lionesque type of captain, Sam's meetings were very brief. We would sit in his hotel room and they would never last more than five minutes."
McGinley is a huge admirer of Watson's and the Europe captain insists the Ryder Cup will be contested in the "right manner", but he expects a fiercely competitive battle regardless.
"Winning isn't everything. Myself and Tom Watson spoke about this the first time we got together as captain and one of the biggest things that came out of that meeting was that this is going to be an incredibly competitive contest, but it's going to be done so in the right way and the right manner," McGinley told Press Association Sport.
"But having said that, one of the things that makes the Ryder Cup so special is the electricity between the two teams and within a team too and it's very important that is kept and doesn't lead to a pally-pally contest."
Leave a comment