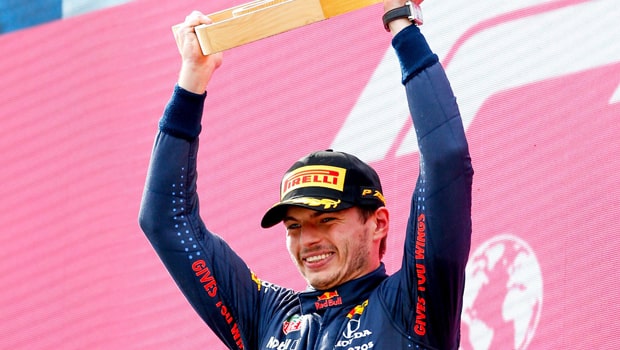 Max Verstappen has continued his reign as champion so far this season as he won the Austrian Grand Prix, his third straight win. Close rivalry, Lewis Hamilton finished at fourth place, further widening the gap between both drivers.
Mercedes did not have a totally bad day, however, as Valtteri Bottas finished second. McLaren's Lando Norris came third. George Russel was denied the chance to get a race point as he was overtaken by Fernando Alonso for tenth place. Red Bull continues to dominate the drivers standing as well as the constructor championship.
Verstappen had the advantage of qualifying as P1 and it was a position he made good use of as he had the lead all through the race. Hamilton, who started the race at P4 had earlier come close Verstappen, as he was in P2. All his gains came to an end as soon as his Mercedes suffered rear damage. Hamilton has to make a pit stop, after seeing his teammate Bottas overtake Norris for second place. The pit stop cost Hamilton a lot of performance time, and he was able to get himself to finish at fourth place.
An incident at the final lap involving Kimi Raikkonen and Sebastian Vettel caused both cars to be taken out. Both drivers had to be called by the stewards after the game and Raikkonen was found guilty, causing 20 seconds to be deducted from his finish time, although it did not change his position from 16th. Nikita Mazepin and Nicholas Lafiti both had 30 seconds deducted from their finish time for double waved yellows.
Hamilton, who just entered a new contract with Mercedes for the next two years, continues to face a tough time as he bids for his eighth world championship. Initially, the year started out like there was going to be a rivalry between the two men. But in the past four or five races, Hamilton has not proved much of an adversary as he was always finishing way behind Verstappen. The fault still lies with the team back as Mercedes as they are the ones doing all they can to fix Hamilton with a car worthy of a seven-time world champion.
Leave a comment