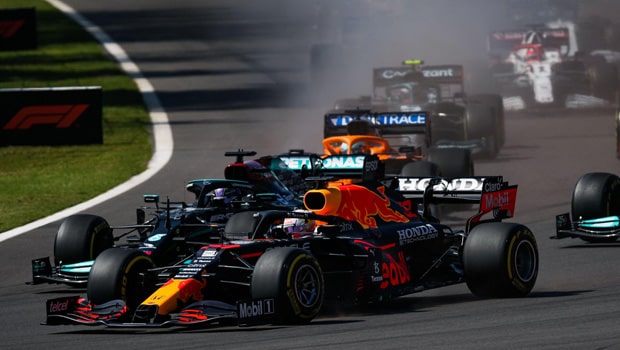 Max Verstappen continues to dominate the driver standings as F1 heads to Brazil this weekend for the Sao Paulo Grand Prix.
Verstappen crossed the finish line first at the Mexican Grand Prix on Sunday, which caused his lead to go further up. Now, Verstappen currently leads with 312.5 points, while close rival, Lewis Hamilton, comes second with 293.5 points. Hamilton's teammate, Valterri Bottas, occupies the third spot with 185 points. With just four races left for this season, including Sunday's race, Verstappen looks well on course to win his first World Championship title.
Red Bull has been on fire this season, thanks to their competitive car, and they have managed to give Mercedes the heat. In previous seasons, at this point, it would have been all but confirmed that Hamilton would finish with the World Championship title. But now, the chances of Hamilton winning it are not completely squashed, but it would take a lot of work from him. Hamilton is 19 points behind Verstappen, so even if he wins Sunday's race, it does not do much for him, especially if Verstappen finishes second or third. For Hamilton to have some hope, he would have to finish first while Verstappen finishes outside the first 10 in the next two races. But the chances of that happening are so slim, it is better not to hope on it at all.
Verstappen won the race in Brazil when it was held last in 2019 and could have won it in 2018, had he not come in contact with another driver. Clearly, he is a favourite for the race. But surprises happen and no one can tell the outcome of a race until it has ended. The Sao Paulo GP would be the last race of the season to use the new sprint format that was introduced this season. This means that extra points can be earned on Saturday. This might benefit Hamilton or Verstappen.
But even if Verstappen wins Sunday's race, he still has at least two races to win before he can be confident about winning the title this year. Still, the odds are in his favour, for now.
Leave a comment