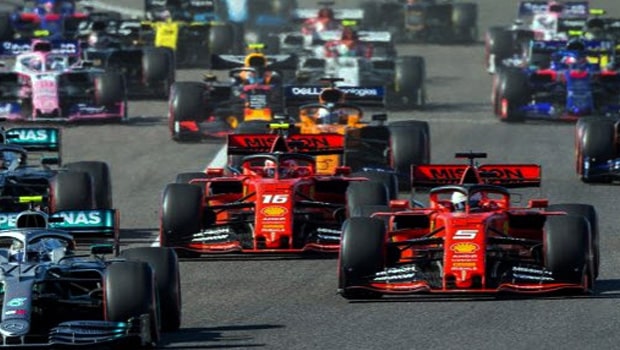 With less than 50 days to the first race of the year, teams are set to launch the cars that would earn them pole points this season. Although there is not much that is new in these new cars, since they carry last year's chassis, in a bid to save cost due to the effects of the pandemic on F1, there are still some changes and tuning done to ensure better performance and teams are getting ready to show us what they have.
The first team on the list is McLaren, who would unveil their car, MCL35M, on February 15 at Woking, England. Seven-time Grand Prix winner, Daniel Ricciardo would join Lando Norris this year at McLaren after spending two years with Renault.
AlphaTauri would launch their car next, the AT02, on February 19 in a virtual event. They also have a new driver, Yuki Tsunoda, who will join Pierre Gasly, last year's Italian Grand Prix winner. AlphaTauri has already begun their pre-season testing, giving the young Tsunoda a chance to test his hands on an old AlphaTauri car. On February 22, Alfa Romeo would unveil their new car, C41, to the world at an event in Warsaw, Poland. Mercedes has also confirmed that they would hold their unveiling ceremony on March second.
Alpine and Aston Martin have said that they would launch their cars in February and March but have not confirmed the date. Redbull has said the name of their new car would be RB16B but has not confirmed when the launch date would be. Ferrari would launch the SF21 just before the pre-season testing begins in March. Haas has not confirmed when their launch date would be but they would have two new drivers behind the wheel this season. Williams has also not confirmed when they would unveil their new car.
Pre-season testing would hold in Bahrain between the 12th and 14th of March, three days instead of the usual six days it had been since 2015.
Leave a comment