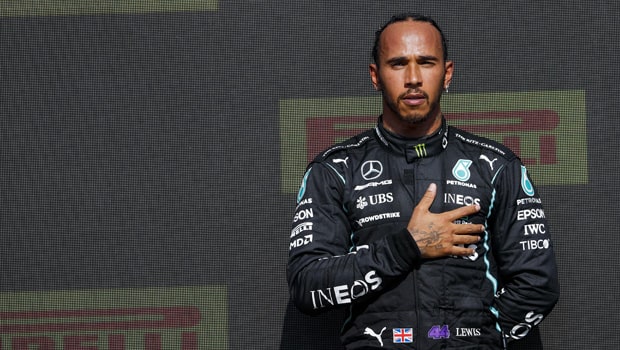 Team Red Bull submitted a request to the FIA for a review of the 10-second penalty given to Lewis Hamilton after the crash that occurred at the track of the British GP on Sunday, July 18. Both Hamilton and Verstappen were involved in a collision that sent Verstappen's car crashing across the track. Verstappen had to retire from the match and Hamilton was handed a 10-second penalty, although he later went to win the race. Now, both teams Red Bull and Mercedes would face the FIA on Thursday via video conference on Thursday afternoon.
The FIA International Sporting Code states that teams can request a right of review up to 14 days after a steward's ruling if new elements or facts have been discovered that were unavailable at the time the initial decision was given. This means that Red Bull must have new facts or elements to present pertaining to the crash almost two weeks ago. But the stewards would still be the ones to determine if the new elements are worth considering or if the challenge should be struck out.
One thing to note is that Hamilton was "predominantly blamed" for Sunday's collision, hence the 10-second penalty. When Verstappen recovered at the hospital, he accused Hamilton of being "disrespectful" and "unsportsmanlike" and the whole Red Bull attitude towards crash shows that they were not satisfied with just a 10-second penalty given to Hamilton and even Red Bull team boss, Christian Horner said so himself, "It is no secret that we felt at the time, and still feel, that Hamilton was given a light penalty for this type of incident."
But Mercedes has a different opinion about the incident as they see the penalty as harsh and unnecessary, but they did not make a big deal about it, owing to the fact Hamilton won the race at the end of the day.
Leave a comment