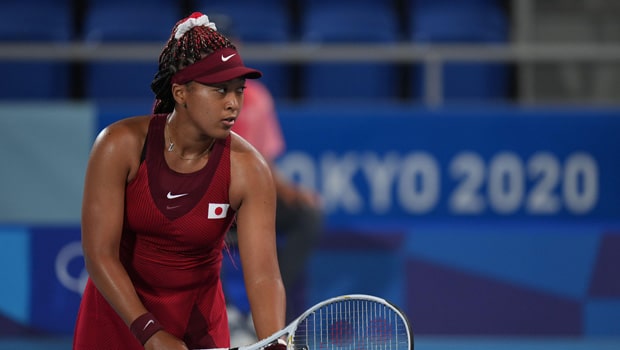 The World no.2 Naomi Osaka was a red-hot favorite for clinching the Gold medal in Women's singles at the ongoing Tokyo Olympics but she crashed out in the third round. The home favorite Osaka lost in straight sets against Czech Republic Marketa Vondrousova by 6-1, 6-4.
Osaka was playing at the top of his game in the first two round matches but could not come up with her best in the third round against the World no. 42. The Japanese admitted that she should be used to handling the pressure but she could not cope up with it after taking the break recently.
"I feel like I should be used to it by now," said the 23-year-old. "But, at the same time, the scale of everything has been a bit hard because of the break that I took. I am glad I didn't lose in the first round at least.
"I am really glad to be here. I am sad I lost, of course, but all in all, I am really happy with my first Olympic experience."
Before taking part in the Olympics, Osaka had taken a two-month break for mental health reasons. The youngster will now be seen in the US Open as she will try to defend her title at the upcoming Grand slam.
Osaka added this win sucks more than the others as she is highly disappointed.
"How disappointed am I? I mean, I'm disappointed in every loss, but I feel like this one sucks more than the others," said the four-time Grand Slam-winner.
When asked what went wrong, Osaka replied: "Everything. If you watch the match then you would probably see. I feel like there's a lot of things that I counted on that I couldn't rely on today."
Leave a comment