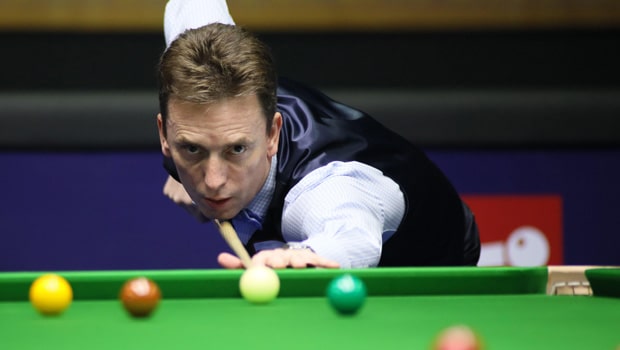 Ken Doherty and Oliver Lines both advanced from their respective groups to the next stage of the 2021/22 Championship League Snooker without losing a match.
The matches continued on Day Eight at the Morningside Arena in Leicester. Irish professional snooker player Ken Doherty progressed into stage two of this season's Championship League and even went unbeaten in his three Group 14 matches.
51-year-old Doherty, who is entering his 32nd year as a professional snooker player showed no signs of slowing down as he saw off 19-year-old Ryan Davies and Rory McLeod 3-0 and 3-1, respectively. With six points, the 1997 World Champion went up against Martin Gould. He came from behind to draw 2-2 with Martin Gould in his closing match of the day at the Morningside Arena.
Oliver Lines also won his group without losing a single game. The 26-year-old was in excellent form at the tournament.
Lines, who is currently ranked 98th in the world, opened the day with a 2-2 draw against Peter Devlin. However, he improved and won 3-0 over Luke Pinches and Joshua Thomond respectively, which saw the Englishman through to the next stage. Lines had a high break of 93 against Pinches which proved to be vital in deciding the winner of the group as it came to the last game.
Oliver Lines is also the son of Peter Lines. He spoke highly of his dad and the motivation of seeing his dad Peter move to the next stage spurred him to win his group too.
There is still more excitement left in stage one of this tournament. Kyren Wilson, Graeme Dott, Stuart Bingham, and Sam Cragie are still yet to play.
At the end of stage one in this tournament, the 32 group winners will be split into eight groups of four, with only the top player in each group reaching the third stage.
Leave a comment