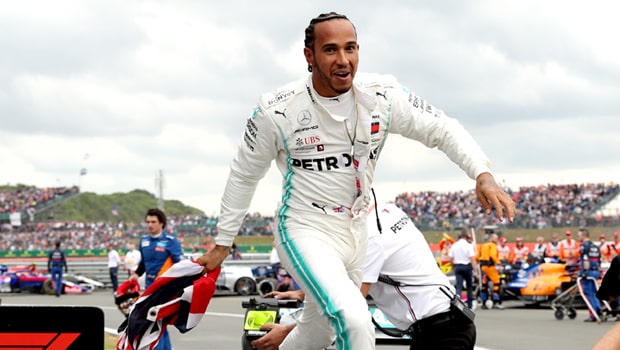 Tumult has risen among the Mercedes and Ferrari Formula 1 ranks, as they seem to be heading to the Italian Grand Prix with some engine concerns. According to reports, these engine reliability concerns stems from the incompetence of its customers at Spa.
On Friday morning in Belgium, all six Mercedes-powered cars set out confidently for the new Phase 3 power unit, intending to make it to the end of the season without further changes and no penalties as well.
Mercedes fans must have been licking their lips as the likes of Sergio Perez and Robert Kubica set their engines rumbling just at the start of the race. Things were looking up for both drivers until all plans went sour.
Mercedes Driver, Sergio Perez is priced at 1450.00 to win the Italian Grand Prix. On the other hand, Lewis Hamilton is priced at 1.01 to win Drivers Championship.
Racing Point's Perez suffered a brutal engine failure in FP2 while Kubica had some other engine concern in his Williams just at the start of qualifying. This debacle was followed by jeers from fans as they witnessed their beloved team crumble before their very eyes.
Following the incident, both drivers had to revert to Phase 2 units for the race while the defective samples were taken back to HPP in Brixworth for in-depth analysis.
After several speculations about what went down in Belgium, Mercedes boss Toto Wolff finally cleared the air by admitting that there were initial concerns about the other cars before the commencement of the race. He also revealed that the situation would remain unresolved, pending an investigation.
Speaking in an interview with motorsport.com, Wolff played down talks of a meltdown in the Mercedes camp. "It didn't compromise us massively. It only did a tiny bit", he said with a resounding voice.
"We were not taking any risks in the race, but it was certainly not a comfortable situation. The failures looked to be different and are not analyzed and understood as of yet,", the Mercedes boss concluded.
The same fate befell the Ferrari camp with their newly-introduced engine at Spa. It was deployed only in the Haas cars of Romain Grosjean and Kevin Magnussen, and the Alfa Romeo of Antonio Giovinazzi before its planned deployment with the works cars at Monza.
When asked about the engine concerns by motorsport.com, Ferrari team boss, Mattia Binotto admitted it was a cause for concern.
He rose the hopes of fans with his concluding remarks, "The engine will be back soon in Maranello, the first need will be to disassemble it and try to understand the problem."
The winning margin of the Italy Grand Prix qualifying if it ends up at Over 0.20 Seconds is priced at 2.10
Leave a comment