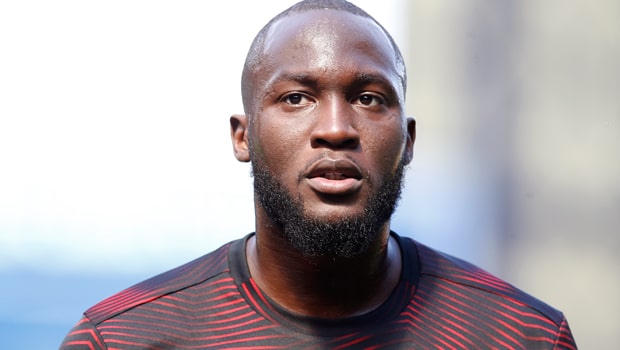 A section of Inter Milan's supporters have released a statement seemingly defending the actions of a few Cagliari supporters who racially abused Inter Milan's Belgian striker Romelu Lukaku during their Matchday 5 league game played on the 1st of September.
Various reactions poured at the game's footage showing a section of Cagliari fans making racist monkey chants directed at Lukaku as he stepped up to convert the penalty giving his side a 2-1 victory over the home team.
Excerpts from the Inter Ultras' statement seems to show empathy for Cagliari fans reading in part:
"Hi Romelu. We are writing to you on behalf of Curva Nord, yes, the guys who welcomed you at your arrival in Milan.
We are really sorry you thought that what happened in Cagliari was racist.
You have to understand that Italy is not like many other north European countries where racism is a REAL problem.
We understand that it could have seemed racist to you, but it is not like that."
Before proceeding to conclude: –
"We are not racist and so are the Cagliari supporters.
You have to understand that in all Italian stadiums, fans will cheer for their teams, but at the same time, they will also cheer against the opponents, not for the purpose of racism but to 'help' their own team.
Please view this action of Italian supporters as a form of respect for the fact they are scared of you for the goals you might score against their teams and not because they harbor hatred for your skin colour or that they are racist.
True racism is a completely different story, and all ardent Italian football supporters know it very well."
Lukaku, in an earlier message posted on his Instagram page on Monday, called for united action from football stakeholders to point at and address the terrible issue of racism. "Ladies and gentlemen, it's 2019. Instead of going forward, we're going backward, and I think as players, we need to stand together and make a statement on this matter to keep this game clean and enjoyable for everyone", he urged.
Club teammate Milan Skriniar in a post-match interview condemned the racist chants directed against Lukaku, while Inter Coach Antonio Conte also called for better education and respect from fans towards players who are just doing their jobs. Though he claimed he didn't hear any racist chants during the game.
Cagliari also released a statement condemning the racist abuse suffered by Romelu but stopped short of rebuking their supporters involved in the show of shame saying it was unacceptable, "the outrageous charge and silly stereotypes addressed to Cagliari supporters and the Sardinian people."
Several black players like Italian international Moise Keane and Juventus midfielder Blaise Matuidi have also suffered racist abuse in previous seasons playing in Cagliari.
Serie A is yet to announce any punishment for this latest racist outburst by the fans of the Sardinian side.
In their next Serie A match, Inter Milan are priced at 1.36 to claim another victory over Udinese Calcio, while Udinese are available at 9.20 to claim a shock win.
Leave a comment