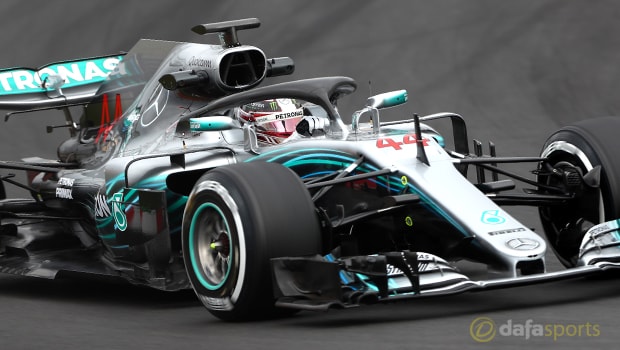 World champion Lewis Hamilton says he will not allow himself to be rushed into signing a new contract with Mercedes.
The Briton is in talks to extend his current deal, which runs out next year, and both parties have expressed their belief that a solution can be found.
Hamilton, now 33, says this deal is the 'most important' of his career' and he won't be making any rushed decisions.
He also suggests he is keeping a close eye on impending rule changes in Formula 1 and what impact they might have on him.
"The next contract is probably the most important one of my career," Hamilton told reporters at the Bahrain GP.
"The last contract was the most important up until that point and the next one after that will be more important than the last one.
"The decision as to how long you want to commit to being in Formula 1 is becoming more important being as that I'm at the latter end of my career, so it's one I'm not going to rush into.
"There is no rush, I will not be rushed into it. Ultimately you want to have all the information."
An update on engine and aerodynamic rules plus revenue distribution post-2021 is set to come from the sport's governing body in the next few weeks and Hamilton concedes he has his eye on those developments too.
"I hear there is some sort of announcement to be made at some stage and I'm interested to see what is happening in Formula 1 because I am an integral part of it," said Hamilton.
"It would be great to know how it all sits for us. Maybe it's going to affect you guys [the media], who knows? "It's actually come at a pretty good time because I still haven't put pen to paper."
Hamilton is 8/11 to win this weekend's Bahrain GP and 2/5 to be world champion this season.
Leave a comment