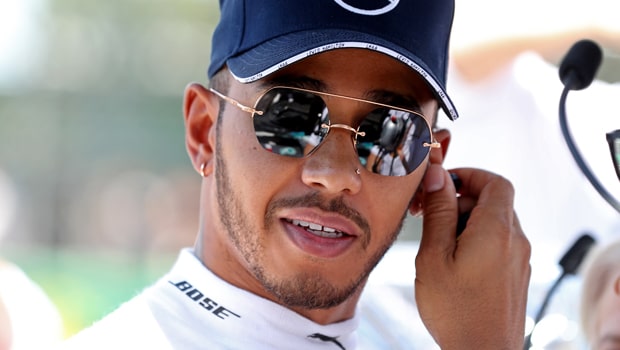 Lewis Hamilton says he is aiming to simply win the remaining six races of the season rather than get involved in a battle of strategies.
Hamilton extended his advantage at the top of the Driver's Championship to 40 points on Sunday after taking a crucial win at Singapore; a track that many were expecting to favour the Ferrari.
However, the 33-year-old Brit produced a stunning lap in qualifying to take pole ahead of Max Verstappen and title rival Sebastian Vettel.
He produced an effortlessly brilliant drive to win the race, while a poor timed pit stop from Vettel cost him second as he fell behind Verstappen after initially overtaking him.
The pendulum of the title race has been swinging in Hamilton's direction since the German Grand Prix when Vettel, which was leading comfortably, spun off on a damp circuit to cost himself a win, and Hamilton has been taking advantage ever since.
However, despite his lead at the top, Hamilton is not overthinking about team strategies and points required for the rest of the season, and instead simply thinking about winning.
"There's just no need for me to look at the next races and think I need this and that," Hamilton said following his Singapore win.
"In my mind I need to win every race. "I arrive wanting to win and there will be weekends where we know we will be comfortably stronger and there will be weekends, like this weekend, where we knew we would be behind but we still had that belief that we can win.
"I want to win every race, that's the goal. Just not looking at the points. Of course I didn't think we'd have [a] 40-point [advantage] at this point and it's nice having that but it's not the end. Until you say that it's mathematically impossible, that's the day I am working towards."
The F1 calendar visits Russia next weekend, with Hamilton the favourite to win at 2.10, and Vettel at 2.25.
Leave a comment