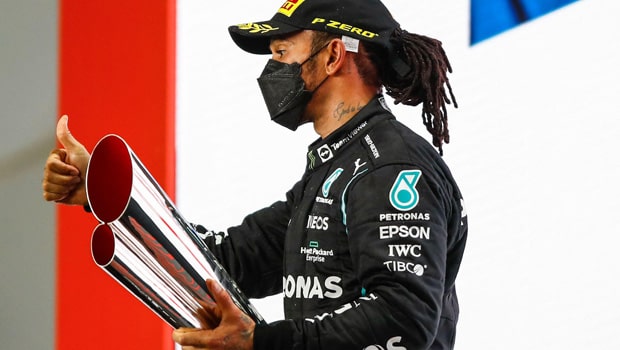 If anyone thought Lewis Hamilton was done for the season, it may be time for them to have a rethink. Just two weeks ago, the gap between Max Verstappen and Lewis Hamilton was so wide, 21 points, that it was almost sure that Verstappen would win the title, with just four races to go. But Hamilton has shown, like he has always done, that he is not someone to dismiss easily.
He proved that last week when he won the São Paulo Grand Prix in Brazil, and he has proved it again after winning the Qatar Grand Prix on Sunday. By winning, Hamilton has now shortened Verstappen's lead to just eight points. With two more races to go for the season, those eight points do mean a lot.
The Qatar GP worked out just fine for Hamilton, unlike in Brazil. There were no penalties. Nothing of that kind. He started Sunday's race as P1 after making pole the day before.
Verstappen, however, had to take a five-place penalty, after finishing P2 on Saturday. But starting at P7 did not seem to offend Verstappen much as he was still able to finish at P2. He was fast, but not as fast as Hamilton, who managed to stay at the lead all throughout the race. It must have been a lot of pressure for him, knowing he had to keep on firing as his Red Bull rival was never going to slow down. But when you have won seven world championship titles, very few things would seem like a challenge to you.
Although Hamilton had a good race on Sunday, his teammate, Valtteri Bottas, suffered a tyre puncture, which forced him to retire. This affected team Mercedes on the constructors' standing, where they now lead Red Bull with just 5 points. Bottas also suffered a three-place grid penalty, which caused him to start at P6. He was already back in third before the picture. Fernando Alonso was the one who finished at third place, claiming his first podium since 2014.
Formula 1 would go on a one week break and would return with the Saudi Arabia Grand Prix, taking place on the new Jeddah street track on December 5.
Leave a comment