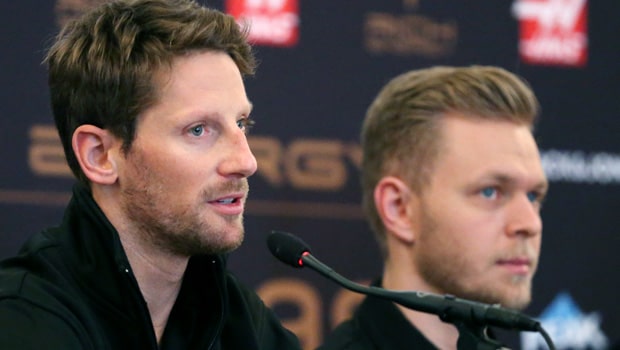 In what seems like a move for a total overhaul, Haas would have to get a team of new drivers for their 2021 season as Romain Grosjean and Kevin Magnussen have confirmed that they would be leaving the team at the end of the 2020 season. The move, as hinted by Grosjean, was largely motivated by financial reasons as a result of the COVID-19 virus and its impact on sports.
Grosjean has been with Haas since it joined Formula 1 in 2016, having moved to the team from the now-defunct Lotus team and since then, his best performance was finishing 4th at the Austrian Grand Prix in 2018. He is currently ranked at number 18 in the driver's standings with just two points. Magnussen joined the team in 2017 and is currently ranked at number 19 on the driver's standings with only one point.
Haas, as a team, has been struggling since they joined the F1 back in 2016. Their best performance was in 2018 where they finished fifth in the construction championship. Now, they are currently ranked ninth with just 3 points. The team has faced serious financial challenges as a result of the pandemic that is causing them to make some major decisions concerning the future of their team, including letting both of their drivers go.
When asked about the decision, Grosjean explained that he knew the company was facing challenges and would have to make changes, but he thought they would let one driver go rather than the two.
He said, "I knew probably one of us would be out at the end of the year, just because the situation around the world and Covid has made it very hard financially for a lot of companies around the world, so I knew one of us would go out. I said to Guenther on the call when he called me that I was expecting one of us to leave, and he said, 'No, for financial reasons, I need both of you out.' So, fair enough, I fully understand. It's been a tough year with Covid in a lot of industries and companies have suffered from it. The team is going a different path and I wish them luck and the best for the future."
Neither Grosjean nor Magnussen have given details about their plan for the future or if they hope to keep on racing, and Magnussen has said he is "very open at the moment to anything really." Haas is still yet to mention who would replace their two drivers, but there are some names coming up in discussions of possible replacements, including the son of seven-time world champion, Michael Schumacher, Mick Schumacher, Sergio Perez, Nico Hulkenberg, and Robert Schwartzman.
Leave a comment