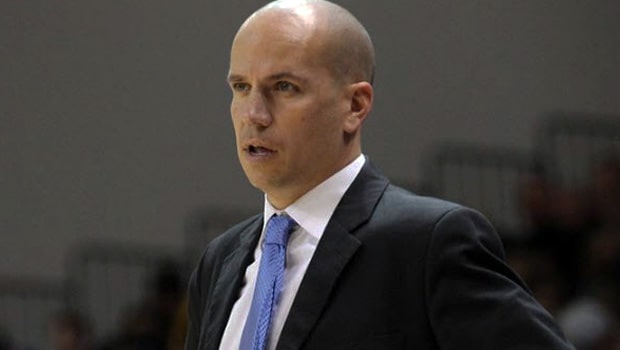 Newly appointed Indiana Pacers coach Nate Bjorkgren has revealed the reasons for accepting the job.
The former Toronto Raptors assistant coach was announced head coach of the Pacers on Tuesday and resumed to work Wednesday and explained that the team's talent was enticing for him to work with.
"I wanted this job so bad because of the talent on this team, As you know, they're great basketball players, and they're even better people. Just getting to know them more in the last 24 hours is really special to me, and I look forward to getting to know them more as we move forward." Bjorkgren said.
The 45-year-old explained his plans stating that the Pacers will attempt more 3-pointers while they will also move the ball more.
He also stated that he is willing to take risks and build good communication between coaches and players. According to the former assistant to Nick Nurse, the team will be fun to watch as both the attacking and the defensive units will move a lot.
His plans are in tandem with expectations of the Pacers' president of basketball operations Kevin Pritchard. Pritchard had explained while unveiling the new manager that Nate brings in positive energy and has the characteristics of the coach he wants to work with.
Pritchard also explained that the management was convinced of Nate's plans when he presented them to the franchise.
He also revealed that decisions taken are risks and that it was important to take certain risks in the NBA.
Pritchard also spoke about the future of Victor Oladipo and stated that he doesn't worry much about the future of the player as nothing concrete has been brought to him.
Maybe the newly appointed manager will help in convincing the shooting guard to stay at the Pacers. Oladipo joined the Pacers in 2017 from Oklahoma City Thunder.
Leave a comment