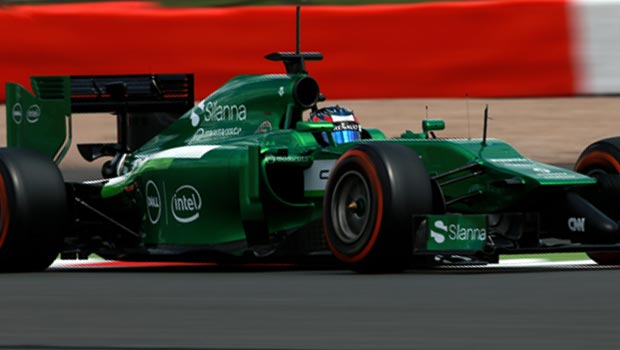 Caterham's administrator Finbarr O'Connell has revealed that 250 staff members have been made redundant at the troubled F1 team.
The announcement comes just two days after the team announced that they would compete in the final race of the 2014 season in Abu Dhabi next weekend.
Cynics claim that the redundancy announcement has come around the same time as the successful fund raising campaign to get the team to the United Arab Emirates, so that it gets lost in the media circus surrounding the team.
One former employee was critical of the administrators and the timing of the announcement, telling the Telegraph that they were dismayed at the publicity surrounding the fund raising scheme.
They stated: "It is dismaying to see the amount of publicity surrounding the success of the crowd funding on the same day that there entire workforce was made redundant while owed seven weeks salary."
However, administrator O'Connell hit back, stating that the redundancies were done at the request of the staff so they can move forward both financially and professionally.
He stated: "I'm not sure this is the bad news. This is what the employees as a group have been asking me to do. This is what they want because it brings them closer to receiving money."
The Caterham team, who entered administration in September and were forced to miss the last two races in Brazil and the USA as a result, will now take a reduced team of 40 people with them to the middle east, as they aim to support drivers Kamui Kobayashi and Marcus Ericsson.
Caterham are unlikely to affect the top of the standings next weekend with double points on offer in the last race of the season.
Championship leader Lewis Hamilton is 1.22 to do enough in Abu Dhabi and secure his second Drivers' Championship title.
Leave a comment