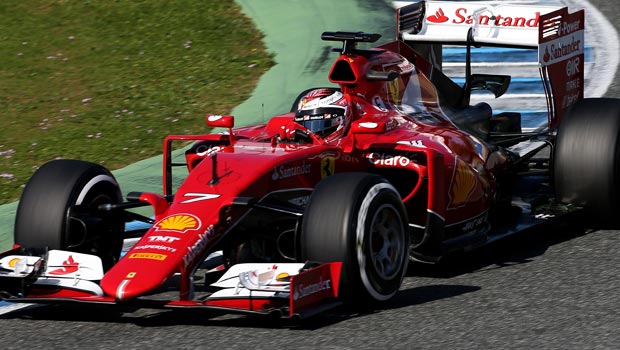 Ferrari's Kimi Raikkonen admits the team are not fast enough to challenge Mercedes at the moment but the Finn believes the gap is not as big as many are suggesting.
The season got underway in Australia last weekend and once again it was the duo of Lewis Hamilton and Nico Rosberg who dominated proceedings.
The Brit, who finished ahead of his German team-mate last year to win the world title for a second time, was impressive in both qualifying and Sunday's Grand Prix.
The 30-year-old was 1.4 seconds quicker than any other driver on Saturday and ended up finishing almost 35 seconds ahead of Ferrari's Sebastian Vettel in third place in the race.
Mercedes, therefore, once again look like the team to beat and the recent dominance has been getting to the likes of Red Bull, who have threatened to leave the sport in the future if changes are not made to ensure a fairer competition.
The Austrians have been accused of throwing their toys out of the pram as they won four consecutive constructors' championships from 2010-2013.
Raikkonen struggled in Australia for Ferrari and the Finn was forced to retire from the race in what was a miserable weekend for the driver.
The former Lotus star is not getting himself down though and instead believes the gap to Mercedes is not as big as first suggested.
"Obviously we are not fast enough yet," he is quoted by Brazil's Totalrace, "but I think the difference in the race is much smaller than it is in qualifying."
Hamilton is the favourite to win the world title this year at 1.38 while the field are priced at 3.08.
Leave a comment