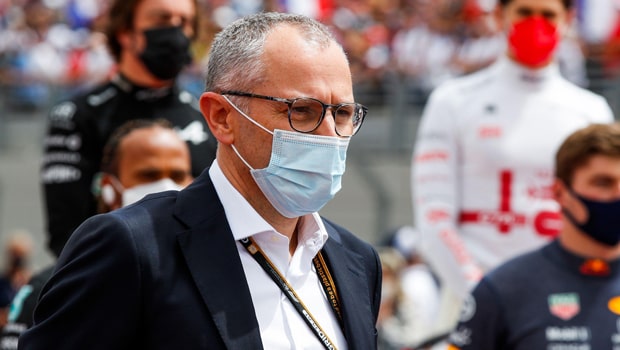 On Thursday, Formula 1 gave us the first look at what cars that would race in 2022 would look like. The car spots some new design changes, particularly in the aerodynamics section and the new wheels.
As expected, the different teams would develop their 2022 cars the way they want but they would follow the concept of the car unveiled by F1, which incorporates some of the new regulations that we would see in force from next year.
The new car features a ground-effect floor, something F1 cars used to have before it was banned. The purpose of the ground-effect floor is to channel air under the car for smoother driving. The tyers have also been increased 13-inch to 18-inch, for heat control benefits, while front-wheel deflectors have been added to an F1 car for the first time.
These design changes were meant to be implemented last year but had to be delayed due to the pandemic. Teams agreed to take a cut for the 2021 season so that the changes could be applied in 2022. So next season, we would be seeing a drastic change in the way the cars look.
According to Ross Brawn, F1's managing director of motorsport, part of the reason for the new changes is to allow better competition on the circuit; "We want the best drivers to win but we want much closer competition. We want them battling wheel-to-wheel. It looks fantastic. But apart from looking cool and featuring souped-up aerodynamics, F1 wants the car to help to make the racing closer. Not between just Mercedes and Red Bull, but between everyone." F1 CEO, Stefano Domenicali said that the new car was "designed to race to the limit."
But FIA, the parent of F1, has said that we would not see overnight changes in terms of performance, even with the new changes. This was noted by Nikolas Tombazis, the Head of Single Seater Technical Matters at FIA. He said; "better racing] won't happen overnight," he explained. "We will obviously study what solutions the teams produce, and we will keep working at it, to improve. But we believe over time the racing will improve sizeably." He further explained that the aim of the new regulations was to see how close they race, rather than allow for overtaking, saying that the focus was on seeing how closely they follow each other and compete during races.
Leave a comment