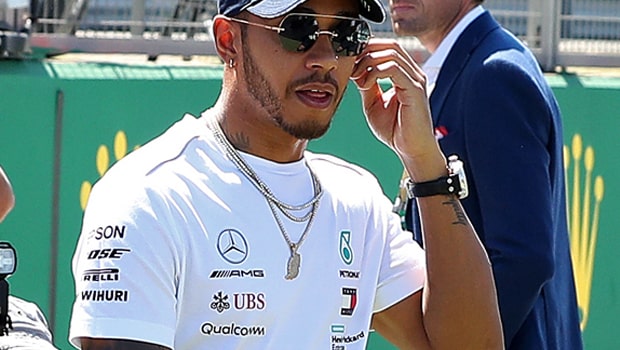 Mercedes boss Toto Wolff feels Lewis Hamilton is the force that has propelled his team to new levels over the second half of the season.
Hamilton is on the brink of his fifth world title, with Mercedes having overpowered Ferrari since the summer recess.
Hamilton has taken six victories in the last seven races and heads to this weekend's US Grand Prix knowing he'll be champion should he win and Sebastian Vettel fail to finish second.
Hamilton is in a strong position, with a 67-point lead and only a maximum of 100 points available over the remaining four races this season.
"[He is] showing commanding performance in the car and challenging the entire team to perform to higher levels at the same time," Wolff said of the 33-year-old.
The Circuit of the Americas has been good to Hamilton, with the Brit winning five of the six races held in Austin since the inaugural event in 2012 – including the last four in a row for Mercedes.
Despite that record, Wolff isn't taking a drivers' title for granted and he warns that Ferrari and Vettel won't give in easily.
"The Circuit of the Americas has been a good track for us ever since it was introduced in the F1 calendar," Wolff said. "But past results have no impact on the current championship.
"Everyone in the team knows that we cannot take anything for granted, so we will be as diligent as ever, keep our heads down and work hard to get a good result in Texas.
"Ferrari have a strong car and they will keep on pushing until the very last corner in Abu Dhabi.
"They have been worthy opponents in the past 17 races and we have no reason to believe that this will change in the next four; just like us, they will fight fiercely for every point and position."
Hamilton is favourite at 1.53 to win his fifth straight US Grand Prix in Texas, with Vettel priced at 3.80.
Leave a comment