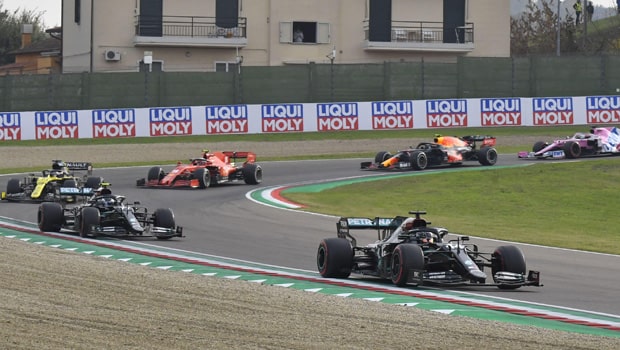 F1 has announced that the qualifying time for the Emilia-Romagna GP, which would hold on Saturday, April 17, has been brought forward by an hour. This is to avoid clashing with the funeral of Prince Philip, which would hold that same day. Prince Philip, husband to the Queen of England and who was also the Duke of Edinburgh, died on April 9 at the age of 99. The funeral service would be held at St George's Chapel, Windsor, at 3 PM BST on April 17.
The timing of the funeral service means that no other events would be held in the UK during that hour. This has prompted F1 to move the qualifying time, bringing it forward by one hour. Initially, it was supposed to start at 2 PM would now begin at 1 PM. This is to ensure that the session finishes before 3 PM. F1 also revealed that there would be a minute of silence before the start of the session as a form of respect to the late Prince.
Slight changes were also made to Friday's practice sessions which would now start at 10 AM BST and 1:30 PM BST. The time for Sunday's race, the second GP of the season remains unchanged at 2 PM BST. F1, in a joint statement, said that the whole of Formula 1 wishes to pay tribute to the late Prince, describing him as someone who "dedicated his whole life to Great Britain and served his country with pride and devotion." Many teams have paid their tribute and Red Bull said that flags at their campus would fly at half-mast as a sign of respect.
F1 is not the only sport making changes to their schedule. Every other sport in the UK has either shifted or cancelled their events that were supposed to hold at 3 PM on Saturday, April 17.
Leave a comment