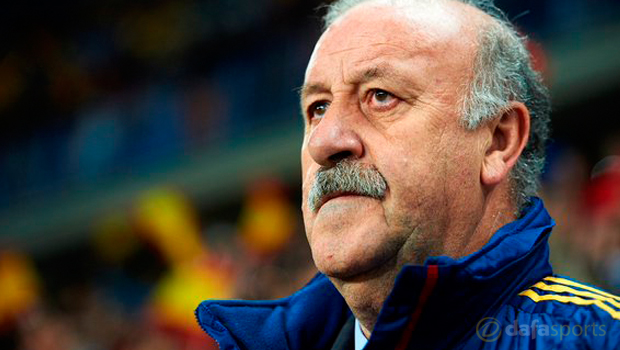 Spain manager Vicente Del Bosque says the English national team no longer has its own style of play due to the large volume of foreign players playing in the Premier League.
Del Bosque also suggests that English players need to widen their horizons in order to help bring success to the national team.
He says Spain's international success had its foundations in the success of players like Cesc Fabregas captaining Arsenal at a young age.
"There is no 'English' football any more, I don't think: no authentic English style," Del Bosque said in an interview with the Guardian.
"Because of the mix of different styles, the arrival of players from abroad makes it impossible to maintain an 'English football.'
"I imagine there are still some idiosyncrasies at English clubs, teams that are very English, but on the pitch it's difficult to guess where teams are from."
Del Bosque's Spanish side face Roy Hodgson's England in a friendly international on Friday.
England qualified for Euro 2016 with a perfect record of ten wins from ten games but, according to Del Bosque, if they want to emulate Spain's tournament successes, English players must adapt to different footballing cultures.
"It's been good for us that players went abroad to play, without doubt; that's one of the most important factors," Del Bosque said. "It opened our minds, a major advance, I have no doubt about that. When you have Cesc Fabregas aged 19 and he's Arsenal captain, that's good for us."
Spain are 1.67 to beat England on Friday, with Hodgson's team 5.25 for the win.
The Spanish are 7.00 to retain their trophy at next summer's Euro 2016 Finals in France. World champions Germany are 4.00 to win outright while England are 12.00.
Leave a comment