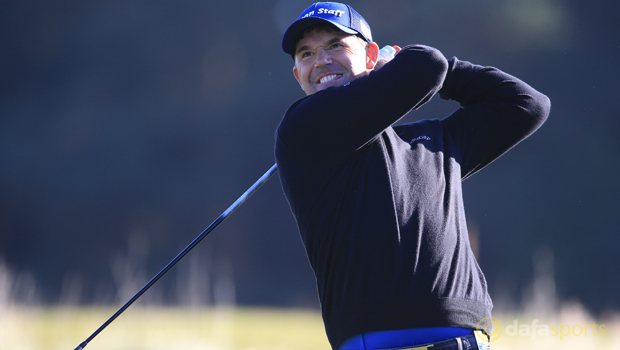 Padraig Harrington says he still believes he is capable of adding to his tally of three major victories.
The 44-year-old Irishman enjoyed a golden spell after grabbing his maiden major triumph in the Open Championship at Carnoustie in 2007.
Harrington successfully defended the Claret Jug 12 months later at Royal Birkdale before adding the USPGA crown at Oakland Hills that same summer.
He has struggled to repeat those heroics since however, often overcome with a mental battle to recreate past successes.
The Dubliner won his first PGA Tour event in seven years at the Honda Classic in March before being in contention until the final round of The Open in July and he says he remains as convinced as ever before that he can land another major crown.
"I absolutely believe I can win another major," he told RTE Sport.
"Winning the Honda Classic and leading the Open after 59 holes…I believe in that sense that I'm good enough to win another major."
Harrington freely admits it is the mental aspect of golf that has hindered him since those precious major triumphs.
He contends however that it is a problem faced by most of his peers on a weekly basis and that very few players ever become truly at ease with that side of the game.
"I say 0.1%, but it's probably less, get to where they think but it doesn't get in the way. Jack Nicklaus, Nick Faldo, guys like that, though it doesn't last forever, could actually manage to think about it but not let that disturb their performance," he said.
"Ultimately, we'd all love to be able to shut our brains off. If I could go out on the golf course tomorrow and not have a single thought, I'd be a better player."
Harrington says he is more comfortable playing majors than regular tour events.
"At a major, and the Open was a good example, I just felt very comfortable, played very average and I was leading. I wish every tournament was a major," he added.
The next major championship is the US Masters where Rory McIlroy is 7.50 to win. Defending champion Jordan Spieth is 7.50 with Jason Day 9.00.
Leave a comment