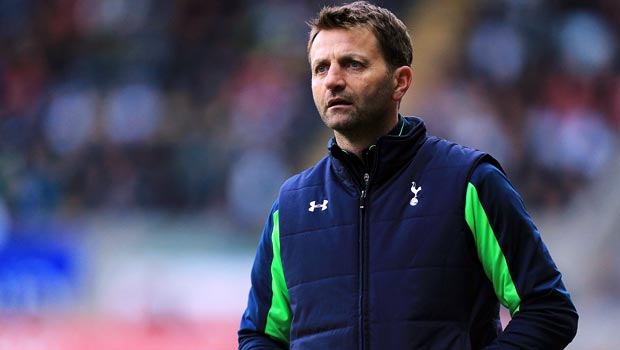 Former Tottenham boss Tim Sherwood has revealed he turned down the chance to become West Brom manager because it 'just wasn't right at the end of discussions'.
The 45-year-old was the overwhelming favourite to take over from Pepe Mel who left at the end of the season, and was offered the job before negotiations began.
Sherwood has said that initial discussions went very well with the club hierarchy, but certain terms could not be agreed upon, resulting in him turning down the opportunity.
"I went to speak to the chairman and the board there a couple of times and was happy with how the discussions were going. I was offered the job before we started to negotiate. It just wasn't right for me in the end, so I decided to give it a miss," he said.
"It is a fantastic club and it looked on the outside like it might be a perfect fit for me but unfortunately we couldn't agree for me to move forward."
West Brom have since appointed former Sheffield Wednesday boss Alan Irvine as the man to take the club forward and 55-year-old brings a wealth of experience to the club, having had spells as head coach at Preston and Everton for the youth team.
One of the main stipulations that the hierarchy at the Premier League club were insistent on was for current coaches Dean Kiely and Keith Downing to remain part of the set-up and Sherwood has said it was one of his main problems.
"I don't know Keith or Dean very well and I've got nothing against them," he said.
"I think it is important you take your own men in and I was looking to bring in a couple of guys who I trust and who I know."
West Brom will now be hoping Irvine can have a positive impact at the club and start the new season in good form, with the Baggies having only just escaped relegation last time round.
Leave a comment