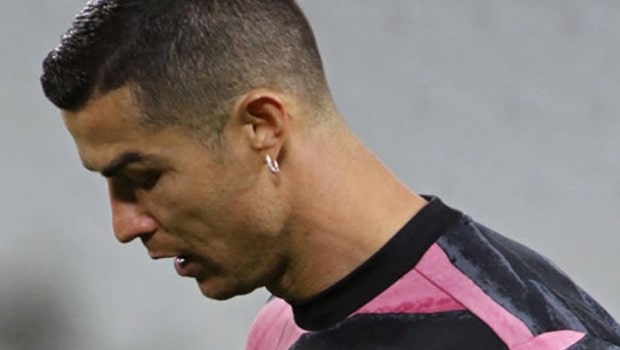 Some serious questions coming up regarding Cristiano Ronaldo's future at Juventus. It is especially happening after the Old lady's exit from the Champions League after getting beaten by FC Porto.
Former Bianconeri president Giovanni Gigli urges Juventus to free Ronaldo at the end of the season. He also adds how he would never sign someone like the five-time Ballon D'Or winner as he was too expensive for his liking.
The Italian giants pulled off an unthinkable transfer move when they signed him from Real Madrid as none of the football fans thought that it was possible for Ronaldo to join another club. However now with Juve changing managers and also losing their top spot in the Serie A things have gone downhill even for the 36-year-old.
Despite his age, his goals have not dried up as he is currently the top scorer in Serie A with 20 goals. However, he has not been able to replicate that performance in the Champions League and therefore they have already made their exit after losing to FC Porto on aggregate.
Despite his stats, Gigli told in an interaction with Radio Punto Nuovo that Ronaldo for him was a very expensive option right from the start. Therefore when quizzed whether it was a wrong choice or not, he said, " Absolutely, yes! I said that on his very first day at Juventus. He is a great champion but is too expensive.
"Now it's up to Juventus. They've been paying him €1m per goal. [Juve president Andrea] Agnelli must be self-critical, but he doesn't have great collaborators.
He added: "The club should free Ronaldo at the end of the season and the same goes for [Fabio] Paratici. Maybe Agnelli had promoted him to remove him from his position afterwards. This could be the scenario."
While his performances in Serie A are considered by the Juventus management but their main aim was to bring him and forge a team around him in order to secure continental glory. It is an area where his performances have dipped and therefore there are questions regarding his future.
The former Real Madrid star was signed on a four-year contract which runs out till the summer of 2022. While Ronaldo continues to aim high and want to win titles with the Bianconeri, there will be some tough decisions to make by the Juve management considering the direction they want to proceed, keeping the future in mind.
Leave a comment