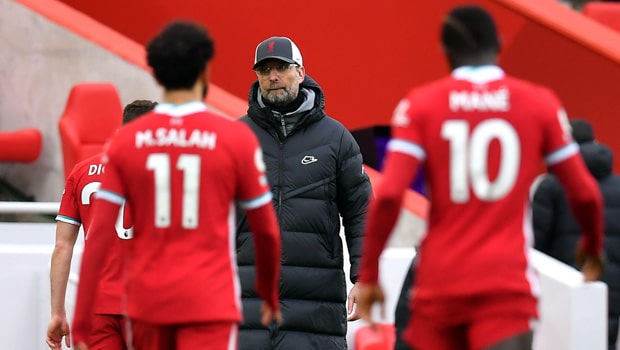 Liverpool has disappointed many this season. Their performance doesn't compare to what they showed last season when they became Premier League champions for the first time in 30 years.
Currently, the club is out of the running for the title and struggles to stay close to the spots that will allow it to qualify for the Champions League next season.
One of the biggest problems the club has faced this season is injuries. This has pushed Jurgen Klopp to be creative and improvise, for example, using midfielders as defenders or resorting to reserves to assemble his first team.
Apparently, the lack of players has also made Klopp more demanding in training and asks more from the players.
According to sources close to the club, several players can no longer tolerate the pressure and the demanding pace that Klopp has imposed on the club during the last three seasons.
Maintaining such a high mental and physical intensity took its toll and resulted in several players' burnout.
In an interview with FreeSuperTips, former Liverpool player Jason McAteer said: "What Liverpool have done under Klopp in the last few seasons is brilliant, and there was bound to be a drop-off point somewhere.
"When a player is slightly older and more into their career, you can handle it better, but with Trent [Alexander-Arnold], he's young, he's played football at the highest level and playing every week.
"It's a lot of mental pressure for a young player to deal with. He looks worn out mentally and physically, and his brain looks fried".
Leave a comment