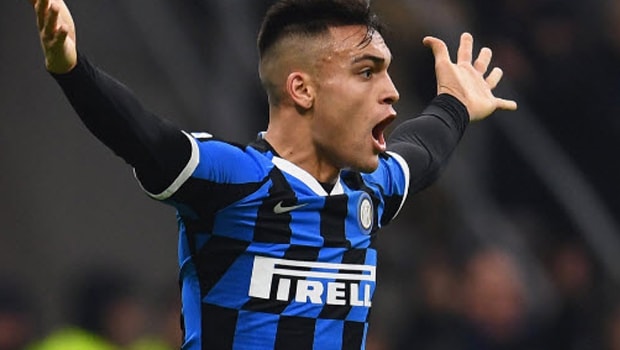 Patron of Liniers de Bahia Blanca, Carlos Pablo has said the transfer of Inter Milan striker Lautaro Martinez to Barcelona is practically done.
Liniers de Bahia Blancis, Martinez's first club. Pablo believed that a deal had been struck by the two clubs to have the Argentine at the Camp Nou in the summer.
With Luis Suarez's aging and injury problems, Barcelona has been trying to get a replacement for the Uruguayan goal poacher.
Speaking with Radio del Plata, Pablo said the belief may be crazy; he said the money the club will get if the transfer becomes successful will makes them tremble and not despair.
He said if the deal goes ahead, the club will be able to do lots of things with the money, but they are not discussing it every day.
While expressing excitement about the development of the goal poacher, he said it an unusual and extraordinary situation for the club.
Martinez had maintained a strong partnership with Romelu Lukaku. The duo has been a thorn in the flesh of their opponents.
While maintaining the feeling that the deal is done, he said neither of the parties would expectedly tell the club until the dotted lines are signed. He also said the clubs might be thinking of restarting after a coronavirus-enforced break.
Explaining the financial value the club can get from the deal if successful, Pablo said Liniers de Bahia Blanca had retained 20 percent of the capital gain Racing will receive from it. He added that the club had negotiated with Racing owner Víctor Blanco during his transfer to Inter. He also said that there is also a solidarity mechanism, which is 1.59% of his gross transfer value.
He further stated that if the transfer worked as planned, it would be the biggest in the current transfer market.
While nothing that there might not be much money, Pablo said, there will, however be some differences in payment.
He also revealed that he spoke with the striker ten days ago but never discussed the speculated transfer, adding that he has a lot of respect for Martinez's peace of mind.
He however, said that his friends in Spain also didn't want to say anything else.
Leave a comment