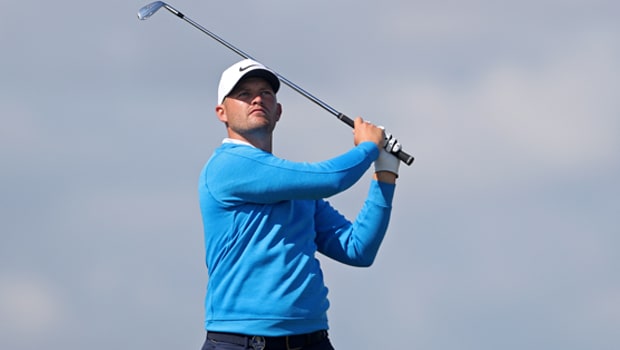 It was the start of a good week for Tom Lewis as he secured the PGA tour card for 2019 -2020 after emerging victorious in the Korn Ferry Tour Championship Finals.
The Englishman, who achieved this victory after shooting 7 under 65, defeated Argentine Fabian Gomez who has been on the PGA tour twice.
For Lewis, it is much of a big deal. Having missed the first two events of the Korn Ferry Tour Championship while being able to make it in time for the third one, this is the first time he got to even compete in the event.
This is also after deliberately missing out on the Omega Masters Tour. The Korn Ferry Tour Championship has the tradition of handing out PGA tour cards to the 25 finalists who are non-members of the tour. Besides the automatic card, the winner of the KFTC also gets to keep $180,000.
Lewis, who has always had the dream of playing in the PGA tours, is also scheduled to defend his title after winning Portugal.
The sportsman has an option to either remain in America (since the PGA tour starts in about a week's time), or find a way to shuffle between North America and Europe conveniently.
He admits that it is "a nice problem to have." Indeed, it is every golfer's dream to have to choose from a series of event to play in. As at the time of writing this news, Lewis is currently World Number 63 after being number 85 last week. No doubt, his rise is due to his win on Monday's event. The golfer has a lot to be proud of, and he hopes to end the year at the top 50 positions.
The 2019 – 2020 PGA tour begins on the 12th of September and would run all throughout until August 2020. The Portugal Masters, on the other hand, opens on October.
Hopefully, Tom Lewis would be able to device proper means on how to follow the two tours, or which to drop out from if he chooses – either winning his first PGA title or retaining his Portugal Masters.
Leave a comment