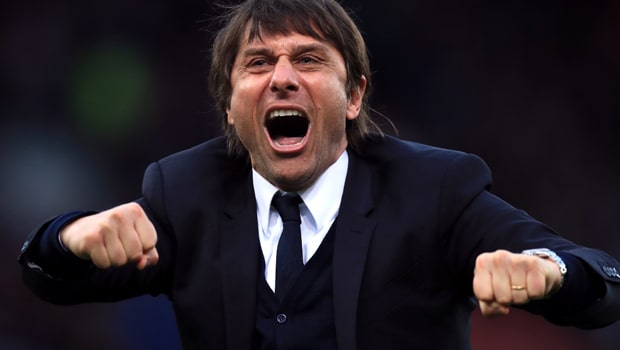 Inter Milan coach,  Antonio Conte has claimed that Atalanta pressure is good for the Nerazzurri.
With the inform Bergamo based team on their neck, Inter ensured a 2-0 win over Napoli to move back to the second spot on the Italian Serie A log.
While admitting that his expectations are high, the former Chelsea manager said not all he touches immediately turns to gold.
The clean sheet recorded against Genarro Gatusso's men is the Nerazzurri's third consecutive clean sheet, which also consolidated the second place ahead of the final game against Atalanta this weekend.
Inter got the maximum points against Napoli through Danilo D'Ambrosio and Lautaro Martinez's goals that came in each half. Despite maintaining possession for long periods at San Siro, Napoli could not make headway against their hosts.
Speaking with Sky Sport Italia, the Italian tactician lauded Napoli, describing it as a strong team that was able to trouble Juventus in recent years.
While also noting that the Pertonopei are filled with excellent players, Conte said his team deserves credit for the excellent performance against them.
Atalanta had won at Parma, which put pressure on the hosts to win their game. He further stated that it is a lesson to the team always to know that some teams will be pressurizing them. Such is the feeling Conte wants his team to develop and get used to.
Expressing his delight over the outcome, the former Juventus coach said he is excited to win against a reliable team.
With this result, Inter only needs to draw in Bergamo to ensure they finish the second spot.
Speaking on his starting line up, Conte said the choices against Genoa and Napoli were made with some calculations to ensure that some of the players get an extra day of rest. Then, there will be another four days before the Europa League commences next month.
Speaking ahead of the Atalanta clash, Conte lauded his opponent, who has qualified for the quarter-final of the champions league in their debut season. He said the club had done massive work under Gian Piero Gasperini as they grow season by season.
Therefore, he said the match would be a good test for his team, and it will help them see where they stand.
Leave a comment