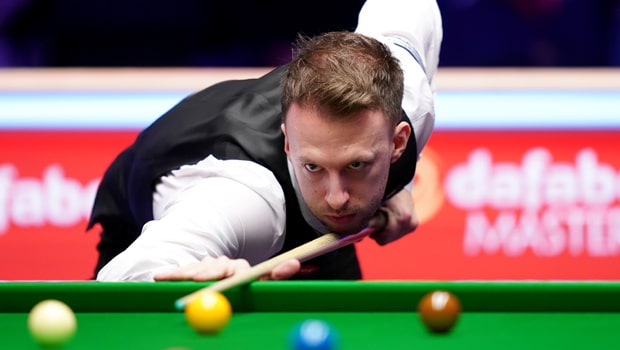 After a three-month break forced by the coronavirus pandemic, we are set for rounds of thrilling action at the Crucible Theatre. The prestigious tournament initially scheduled for April and May will get underway soonest and would last for seventeen days under an unusual summer slot.
This year's edition is graced by five debutants while Switzerland is the latest country to be represented in the tournament. Let us take a quick look at some of the first-round ties that promise to be mouthwatering and packed with lots of action.
Judd Trump vs Tom Ford
Judd Trump is such a record breaker, isn't he? Well, let's see how far Juddernaut can go in breaking the 'curse of the Crucible'.
Wondering what this curse is? No first-time champion has ever returned the following year to successfully defend the crown. If the tournament had held when it was initially scheduled to, Trump could have been a strong favorite. But as it stands, there is an explainable doubt as to whether he can match his form before the break.
He will however take solace in the fact that his opponent, Tom Ford has a bad record against him. Trump will be licking his lips at the prospect of playing Ford to open the floor for what he expects to be a wonderful tournament run.
Yan Bingtao vs Elliot Slessor
Slessor has in the past expressed his desire to lock horns with Ronnie O'Sullivan. But with both sides pitted in opposite sides of the draw, they will both have to stage a fantastic run to the finals for that matchup to happen.
Slessor is one of the five debutants in the Championship. But the 25-year-old already has an impressive pedigree having made it to the German Masters last-eight. Surely, he will fancy his chances of knocking out Yan Bingtao.Bingtao might be the obvious favorite but his opponent also has the ability to force an upset having played several competitive games.
With a long break before the championship, it is apparent that most of the qualifiers have the advantage having warmed themselves up before that way. But Yan is no newbie and would be just as ready to go all the way.
Leave a comment