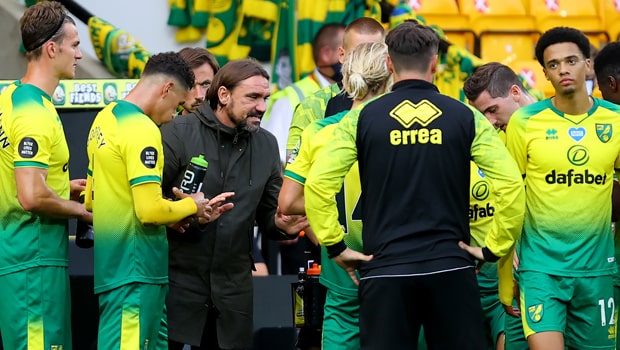 Norwich City renews its alliance with a local electronic goods business. As teams like Manchester City sign sponsorship deals with major international companies like UAE airline Etihad Airways and South Korean giant Nexen Tires, it's good to see how the Canaries are betting on supporting small local businesses from Norwich City.
For two seasons, the family business located just 5 miles from Carrow Road Tele-Tronics has supported the team, supplying it with audiovisual equipment and digital technologies.
The relationship between the two has been very beneficial as Mark Davies, Managing director of Tele-tronics, mentions; his main focus is to contribute to the community and the city. "Seeing the work that Norwich City has done throughout the pandemic, it is evident how much the club cares for its fans and the wider community. As a family-run business ourselves trading for almost 50 years, we would like to think that we also share the same core values ​​as the club that we all care about. Norwich City stands as the hub and heart of our community."
Digital devices have become the primary mechanism for maintaining the connection between Premier League fans and clubs during the COVID-19 pandemic. Screens in the stadiums to show fans supporting their team from home have helped the players and team staff keeps their spirits up in these tough times. Tele-tronics has been a critical ally for Norwich to adapt to this new normal; the company has installed new TV screens, video walls and audio systems on Carrow Road and in the Lotus Training Center. The company also carried out work in the club's stores to improve the customer experience with interactive devices that also allows maintaining the much-needed social distance these days between the customers and the store staff.
With its facilities equipped with the latest in digital technology, Norwich City is preparing to face the Sky Bet Championship season 2020-21, which will begin the week of September 12.
Leave a comment