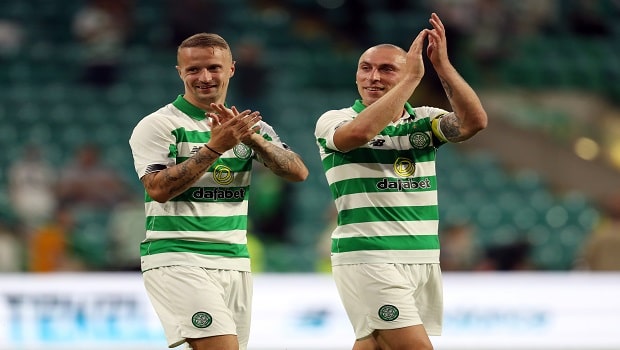 Celtic manager Neil Lennon has admitted he has his absolute confidence in forwarding Leigh Griffiths even though he was absent in the squad for the Betfred Cup final on Sunday.
However, the manager has decided to include the striker in the Europa League squad to face Cluj on Thursday, and he has the belief that the attacker can impose his mark on the game.
Some pundits like Kris Boyd, however, made a statement that the striker has some weeks to save his career. He further said, " sometimes you look back at yourself and think you've done everything in training, but you realized maybe you could have done more. He [ Griffiths] is now in that crossroads in his career".
"Left to me, he has four weeks to save his Celtic career. If he fails to show Neil Lennon in these four weeks, the club will recruit the services of a new forward, and it will be over for Griffiths".
Lennon has, however, defended his player debunking the claims his efforts and attitude aren't at the level expected.
He added and Said, " Griffiths attitude has been brilliant. He has been looking for the opportunity, and now he's got one. We know what he's capable of, he just needs to go out there and do his business".
The manager later claimed that the absence of Griffiths in the matchday squad at the Betfred Cup has nothing to do with the future at the club, and it doesn't look as if he is being axed from the team. And no one is writing him off, as he is always an integral part of the team.
Therefore the essential part which can be drawn from Lennon's statement is that he is not writing the player off and has a complete understanding of his [Griffiths] abilities.
Let's hope Lennon includes him as they push on in their quest in the SPFL and Europa League outings.
Leave a comment