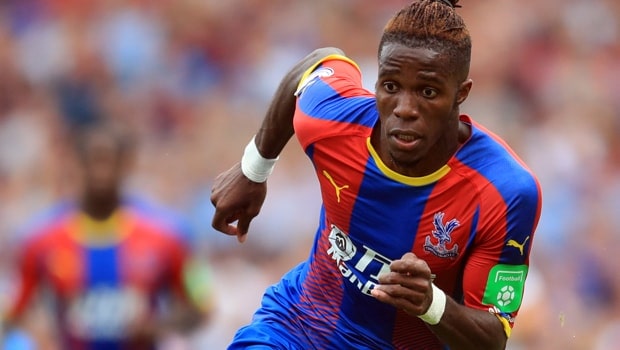 London club, Chelsea are expected to place a bid for Crystal Palace's Ivorian forward, Wilfred Zaha when the January transfer window opens, however, reports suggest that the Eagles will not decrease their price tag of £80 Million.
The Blues over the week had their transfer ban halved, and Frank Lampard will have up to £150Million to spend, and one of his targets is the former Manchester United forward who in the summer was pushing for
a move to the Blues rival, Arsenal.
However, his move to the Gunners was stopped by Palace, but this hasn't deterred the forward's will to play at a bigger side in the English Premier League, but the Selhurst Park side are still insistent on not accepting anything less than £80M, the price tag which both the Gunners and the Toffees failed to meet up.
After not being able to sign a player in the last transfer and with the imminent exit of Brazilian winger Willian and Spanish forward Pedro, Chelsea are in a dire need for an attacking forward. Chelsea's interest in the Ivorian is his record of having played in the English Premier League for the most part of his career and expects that he could make an immediate impact at Stamford Bridge.
Chelsea's next game in the English Premier League is a home tie against Bournemouth on Saturday with the blues having won just two of their last five games losing the remaining three although the team qualified for the next round of the UEFA Champions League alongside Valencia after beating Lille 2-1 on Tuesday.
While the Blues sit fourth, Bournemouth sit 15th having lost all of their last five games, but they are just 1 point away from Southampton who sits in the last drop zone, they have won 4, drawn four and lost 8 to garner 16 points in all.
Leave a comment