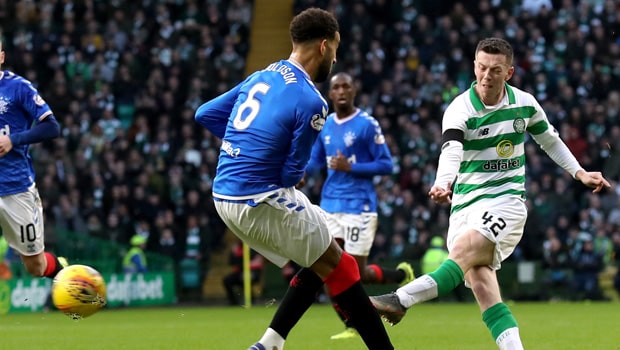 It has been a lifetime since there's been major upheavals in the Scottish football's top tiers, be it called a Premier League or Premiership. Only two teams have been able to capture the title in this century, with Glasgow clubs Celtic and Rangers taking the spoils even long before the turn of the century. Celtic has stood as the top dog for nine seasons in a row, fuelled by Rangers' financial demise after the championship winning seasons from 2008 to 2011. The Rangers have now been back in the contest for some years, but the title is still for the Celtic to lose.
Having started their season a bit earlier than most of Europe, Scottish Premiership is already some 10 games into the 2020/2021 competition. Looking at the league standings is not exactly causing any raised eyebrows, but at least at the moment Celtic is NOT in the top spot. Unless if you count the points average, as they are one point behind Rangers with a game in hand.
It has been a walk in the park for both of the Glasgow clubs so far and neither team has lost a single game. Rangers have won eight of their ten games, drawing two as Celtics have also taken three points eight times, only drawing once. The challengers, featuring Hibernian and Aberdeen have already fallen behind by five and seven points respectively, although Aberdeen does have two games in hand compared to Rangers.
The top dogs are entering their traditional fighting pit as the Premiership returns from the international break on October 17th. Celtic will play host to Rangers in an Old Firm derby, the first one this year. Rangers took the spoils last time just before the New Years with 1-2 victory, but it was not enough to upend Celtic from their throne. While we are still early in the season, the Old Firm result might prove crucial determining the eventual champions. Playing catchup for more than 2/3 of the season will be heavy on the mind of whichever team has to do it – it is likely that neither team is going to drop too many points against the rest of the league.
Leave a comment