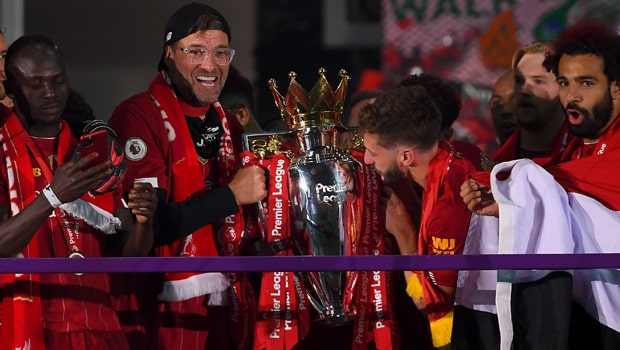 After a tumultuous season 2019/2020, which saw Liverpool finally capture the coveted Premier League title, the new season 2020/2021 has started with a blast and more intrigue than ever before. Not only were there plethora of big name signings during the shortened transfer window, but more remarkably the pack of challengers behind the top clubs were responsible for many of them.
Currently leading the league is, no less nor worse, the other club from Liverpool. The blue side has been repeatedly pushed aside in contest for the title and the UCL positions, but finally Everton seems to have made the necessary strides to challenge for the top spots. With Carlo Ancelotti pulling the ropes, the Toffees lured James Rodriguez and Allan to Goodison Park to compliment the already high quality squad. Albeit having had a rather easy schedule to start with, Everton is still to drop a point in the Premier League after four games, standing strong on top with 12 points.
If Everton's top spot comes as a surprise, wait for the 2nd placed team. After escaping the relegation by the skin of their teeth last season, Aston Villa was deemed to mid-table mediocrity at best. However, it seems that the manager Dean Smith and his club has learnt their lesson: after three games Villa is unbeaten and the club was involved in what was probably a game of the century for the Villains, beating the reigning champions Liverpool 7-2 at Villa Park. Aston Villa added Brentford forward Ollie Watkins and Lyon's Bertrand Traore, along with Ross Barkley to their one-year-marinated Premier League squad and now the club features some depth behind the starting XI. Playing a fast-paced attacking football seems to work this time around and Villa has definitely been the biggest positive surprise in the young season.
To counterbalance the scales, there must be an underachiever for every overachiever. This season so far the finger is pointed at Manchester – twice. Although having only played three games each, both City and United are stuck in the bottom half of the Premier League with one win each. City has gathered four points and United three, so there's plenty of work left for Pep Guardiola and his counterpart Ole Gunnar Solskjaer.
Premier League returns to action on 17th October after the international break.
Leave a comment