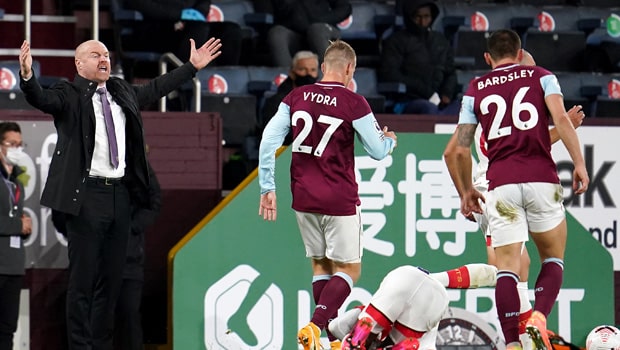 Burnley's fantastic last season, which saw them capture the 10th spot in the Premier League after numerous brilliant performances is faded into a distant memory early on the 2020/2021 season. The international break only three games into the new season might prove a blessing to struggling Burnley, who are yet to capture a point in the league.
The last season's strong point, stalwart defense and teamwork has cracked this time around and Burnley has allowed eight goals in three games, with 4-2 loss to Leicester, 0-1 to Southampton and 3-1 to Newcastle. While Leicester is a top club and might've been somewhat lucky in scoring four, allowing three against Newcastle, predicted to fight for the same lower end spots as Burnely, is alarming. Sean Dyche is known not to falter easily and he has been adamant that the first team is capable of returning to their winning ways and no notifiable additions were made during the transfer window. It is hard to argue with the logic looking back.
Burnley is in a dire need of catching a break, getting a lucky bounce or another morale booster. The international break allows the team to revisit the tactical board and have a gander what has gone wrong in these couple of games to start the season. The well gelled team is ready for a bounce back and they're not any worse than last season, so prepare for some hard fought games involving the whole Burnley squad.
The road ahead for Burnley is not exactly the easiest, as they are first visiting newly promoted West Bromwich Albion on the October 19th, then hosting Tottenham Hotspur a week later and then having Chelsea come to Turf Moor to start November. It is a tough stretch of games, but exactly the sort of place where Sean Dyche's club has been its best in the past – surprising their superiors by brilliant defending, hard tackling and efficient counter-attacking. If Burnley can't start gathering points soon, the season might be over before it really even started – and Sean Dyche's shooting star would've fallen hard.
Leave a comment