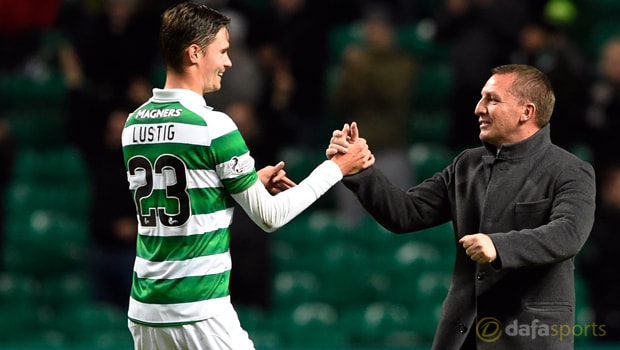 Mikael Lustig believes Brendan Rodgers' mentality means Celtic have every chance of matching their brilliant 2016-17 campaign next season.
The Bhoys have rediscovered their mojo under Rodgers, maintaining an unbeaten record on their way to a domestic treble, while they also secured some encouraging results on their return to the Champions League.
Lustig's international commitments with Sweden mean he is set to return to training later this week, having had less than a fortnight off.
However, the 30-year-old appears unperturbed as he will be preparing for the second qualifying round of the Champions League in the middle of next month.
Celtic are 501.00 to win the Champions League although realistically will be hoping to push for the last 16 following their exploits last term.
Lustig admits that hopes are high within the squad for another successful season, with a repeat treble a distinct possibility.
The Swede believes Rodgers is the perfect man to guide the Bhoys to further glory as he will not let them rest regardless of their dominance.
"The manager doesn't let us slip for a minute," Lustig said. "It is a mentality. Every day we are training at 100 per cent, we are playing every game at 100 per cent.
"Every game is a big game, every game is one that we expect to win, but we expect to win by playing football a certain way. "Whoever comes into the team will get that right away.
The manager has created a certain philosophy and I think everyone can see the results that it got. It is about us doing the same all over again."
Leave a comment