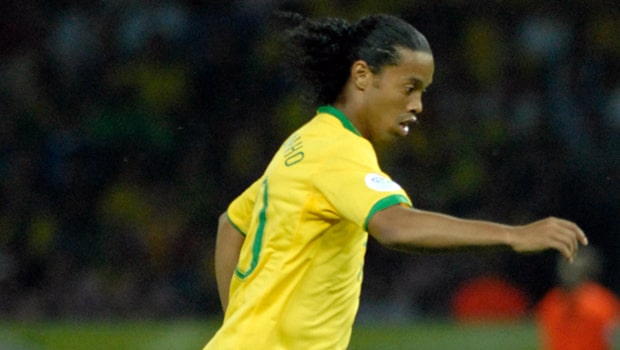 Ronaldinho is a world soccer legend. All soccer lovers remember his technique, dribbling, and showy game. He was a member of the Brazilian national team that won the 2002 World Cup. Ronaldinho also played for FC Barcelona and Paris Saint-Germain, winning numerous titles with both clubs.
In an interview for TUDN, he gave his impressions on the possibilities of Brazil in the next world cup.
"It's the realization of the greatest dream since we were children, we always watched the World Cups in Brazil, and everyone knows the great love everyone has for soccer; many great players who went through the World Cups were not lucky enough to win, and I have had it, the reason for much pride.
"Brazil is always a favorite because of the history it has in football; this time, the team is coming and bringing great enthusiasm to Brazil and also to me, it has great players in great teams, it will arrive at a great time, and we hope it wins again. "
For Ronaldhino, this is one of the best generations of players that Brazil has produced, and he also believes that this is Neymar's tournament. "He arrives as a great name, now with more experience and young players who can help him a lot, this World Cup Neymar can do something huge," Ronaldinho concluded.
In his international career with Brazil, Ronaldinho earned 97 caps, scored 33 goals, and represented his country in two FIFA World Cups.
In all the betting houses, Brazil is the great favorite to win the world cup; in addition, the team has attracted attention due to the intensity with which its players are used before debuting in the World Cup in Qatar 2022.
Leave a comment