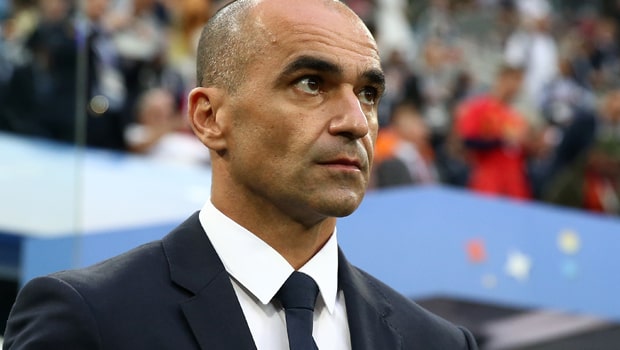 Belgium manager Roberto Martinez has revealed he held talks with Celtic to manage the club after Gordon Strachan left in 2009.
The Spaniard, who was in charge at Swansea City at the time, opted to move to Wigan, where he had spent six years as a player previously.
Martinez felt that returning to Wigan to work with chairman Dave Whelan, the man responsible for bringing him to British football originally, was something he had to do at that point in his career.
"I had conversations [with Celtic] and I was always very impressed with the need to bring silverware," he said.
"There was also the prospect of getting to the Champions League through the qualifying rounds and it was always a club that people are attracted to because of the intensity of the fans and what it means.
"But at that time I had to go back to where I started my career in the UK and where I started my coaching career at Wigan."
Martinez went on to enjoy a fruitful spell as Wigan boss before he eventually moved to Everton and, having been sacked from Goodison Park, to his current role as Belgian boss.
He steered the Red Devils to the last four at this summer's World Cup in Russia and, while content with his choices, he says it was a privilege to be in Celtic's thoughts.
"In life there has to be the right timing for moves and at that time I wasn't prepared to go away from my beginnings in the UK," he added.
"The opportunity of having conversations with Celtic is something that fills you with pride.
"It is a club with great tradition and a club that demands qualification in the Champions League. You can appreciate the status of the football club."
Belgium are 1.44 to Friday evening's friendly against Scotland. Alex McLeish's team are 6.50 to win, with the draw priced at 4.20.
Leave a comment