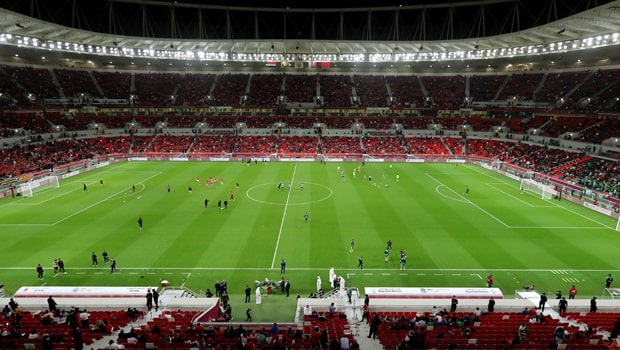 The 2022 Qatar World Cup has been marred with controversy since its announcement in 2010. Not only are there allegations of corruption surrounding Qatar's successful bid, but human rights violations have also been highlighted. These issues have put the tournament at the center of a complex and deeply controversial situation.
In recent years, human rights organizations such as Amnesty International and Human Rights Watch have raised severe concerns about migrant labor conditions in Qatar. They claim that many workers from South Asia are subjected to abuse and exploitation, including substandard wages and hazardous working conditions. The organizers of the 2022 World Cup deny these accusations, but they remain an important issue.
The death otournament'shile carrying out repairs at a resort used as the FIFA training facility for Saudi Arabia has once again raised controversy over working conditions in Qatar.
When asked about the news by the BBC, Al Khater said: "We're in the middle of a World Cup, and we're having a successful World Cup, and this is something you want to talk about right now?
"Death is a natural part of life, whether it is at work, whether it is in your sleep.
"A worker died; our condolences to his family, but it is strange that is something you want to focus on as your first question."
The organization of the Qatar World Cup has repeatedly claimed that there are no issues with working conditions and that their employees are treated fairly. However, according to an investigative report by The Times, it is estimated that 6,500 migrants have died since construction began on the infrastructure for the event in 2010.
Leave a comment